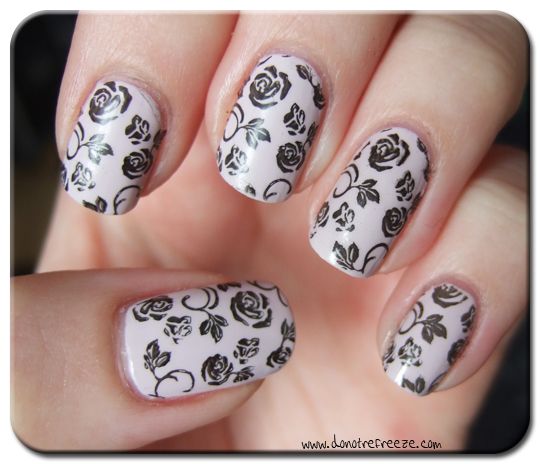 Yup… I've got shorties again! I had a hideous breakage on my right hand a while ago, so I needed to cut them all down so they wouldn't look ridiculous. Also it's not really practical to keep my nails quite so long now I'm doing a lot more work in the kitchen at work and not just waitressing.
Anyway, I don't actually think they look too bad at this length. I do LOVE having long nails but I think I might maintain them at this sort of length for a while, just for a change! And, as always when I have to chop my talons down, I broke out the Konad!
I am wearing Models Own Utopia, which looks almost white in these pictures but it's a super, super pale lavender. The Konad design comes from plate M65, and I used Illamasqua Scorn for the stamping.
What sort of length do you like to keep your nails?