If only I could think up more interesting names for my nail designs, huh?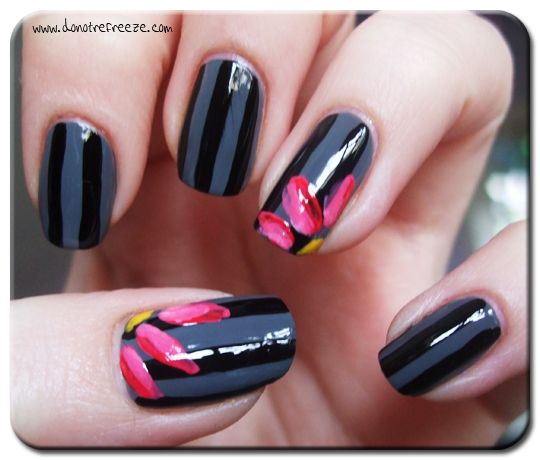 This is mega simple to do. It was the first trial run of the dirt cheap acrylic paints I bought on eBay (I paid like £2.95 inc P&P) – the quality of them isn't brilliant but I think the less than perfect results are equally down to the nasty, stiff nail art brush I used! I've got some nicer ones in the post; fingers crossed for an easier job next time.
I should point out that acrylic paints are by NO MEANS necessary to this design – I just wanted to try them as a new medium for my nail art arsenal. Anything that I do with paints in this post can be done just as well (if not better) with nail polish. Without further ado…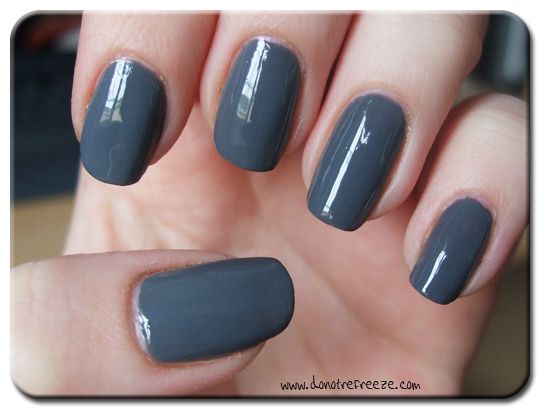 Begin with a clear base coat and your chosen base colour. I chose Barry M Grey (293).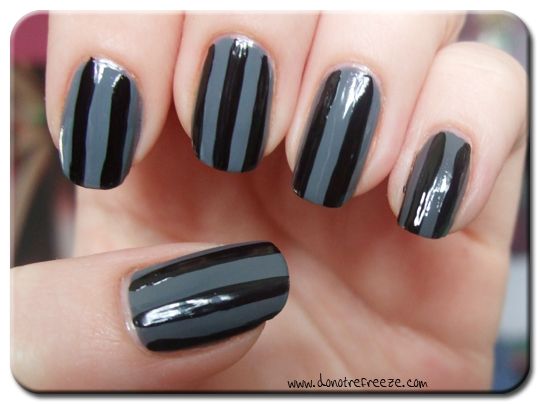 Now add some vertical stripes to all the nails. There are many methods you could employ to do this – I used a striping polish and just put more pressure on the brush and moved it more slowly down the length of the nail to achieve a thicker line than usual. You could use liquid eyeliner (watch out for smudging though), or even the brush from the bottle of any normal black polish – just try to keep the lines as neat as possible with that one.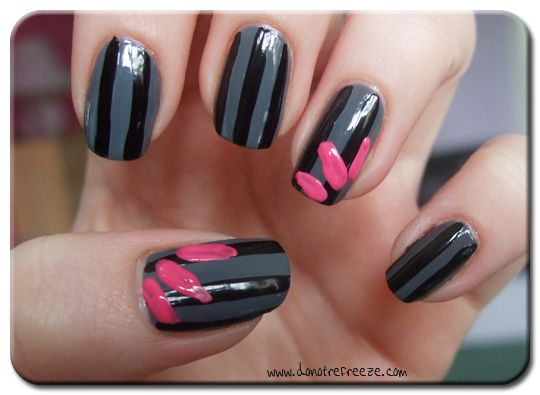 Once your base colour and stripes are at least touch dry, go for a hot pink colour and paint in some flower petals. I'm just doing half flowers in the corner of the nail, and just on the thumb and ring fingers. You could of course do it on every nail, or go for full flowers in another layout – whatever you like. It is entirely possible to do this with the brush from a normal polish, it just requires a steady hand; or use a small nail art brush if you have one.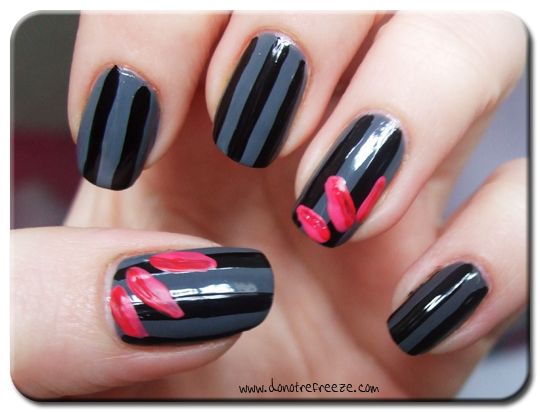 You need to be working quite quickly here as the colours that you add will blend better if the paint/polish is still wet. I was a bit too slow! You will need a smaller brush for these next couple of steps. Add some shading to one side of each petal with either a darker pink or a red.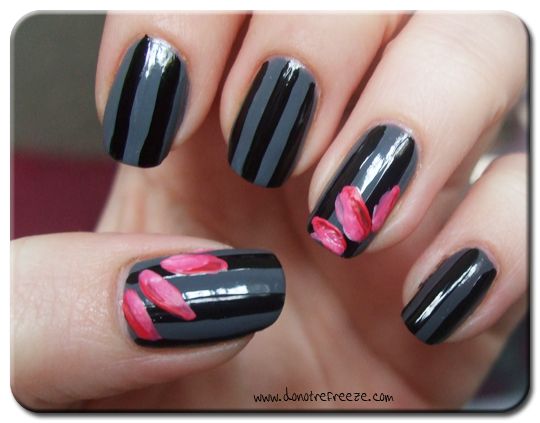 And now add in a bit of highlighting to the other side of the petals, with a lighter pink or white.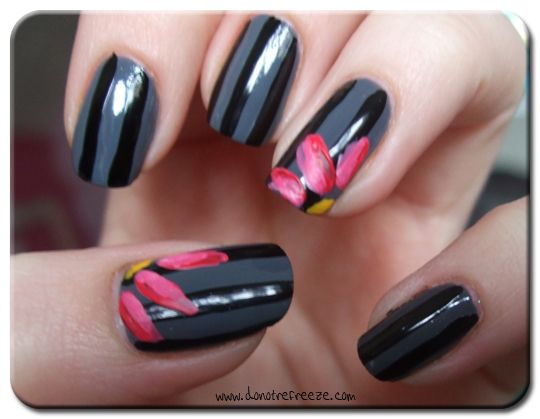 Finish the flowers by dotting the centres with yellow – I used a yellow nail art pen by Nails Supreme. All that remains is to apply a topcoat to seal your design!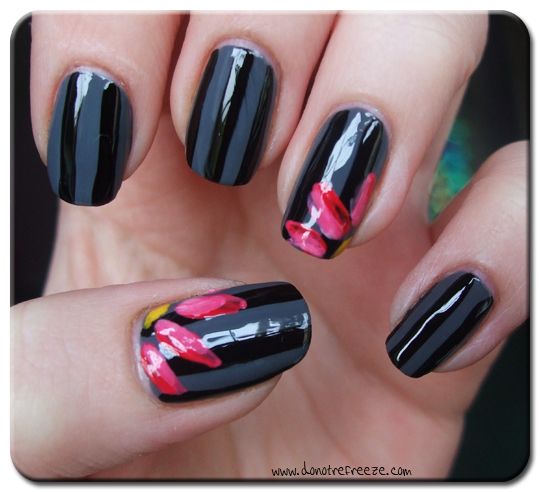 I really hope you enjoyed this, I'm sorry for being slack with my tutorials lately. I'd been meaning to do one for weeks but I was busy, then I went and broke a nail at work so unfortunately have ended up with shorter nails than usual when I finally had time to do one!
So what do you think? Will you give it a go?