The Illamasqua Toxic Nature collection releases today online, and this time next week on counters. So what better time to show you swatches of the three products I have?
We'll start with the nail polish in Bacterium (£13.50). I'd say this is the most unique colour from the quintet of polishes released with the collection. Illamasqua describe is as a 'pearlescent ash ochre', which I guess is about as accurate a description as you're going to get for such an unusual colour!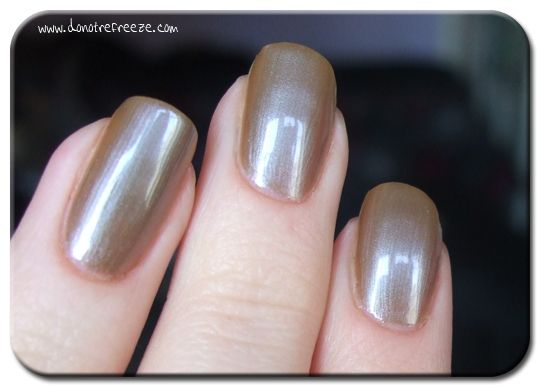 I'm not too sure if I like it with my pale skintone. I'm willing to put money on it looking fantastic on darker skintones, though! Also, unlike any of my other Illamasqua polishes, this one can be a little annoying in its application if you're a perfectionist like me. Because of its pearly finish, it is incredibly unforgiving with brushstrokes. When I paint my nails, I really curve the brush as I sweep it along the sides of my nails but I had to try hard to keep the brush dead straight and vertical when doing my second coat of this so it didn't look awful with a ton of brushstrokes. Also, I suspect that if you own a sandy-taupe coloured nail polish and a pearlescent layering polish (like Illamasqua Prism), you can create the same look.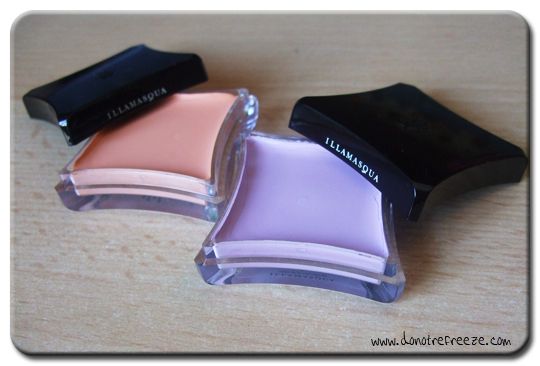 I also have the Cream Pigments in Emerge and Dab (£17 each). I knew instantly that I would love Emerge as I am big fan of peach! I absolutely love it as an eye colour. It also works nicely as a lip colour if lightly patted on and topped with a gloss, but I find it a little too orange to work well on my skintone as a cheek colour. I've not used Dab yet, but I might give it a go as an eyeliner. The texture of these is also ideal for mixing so I may try mixing it with OCC lip tars to create a unique lip colour.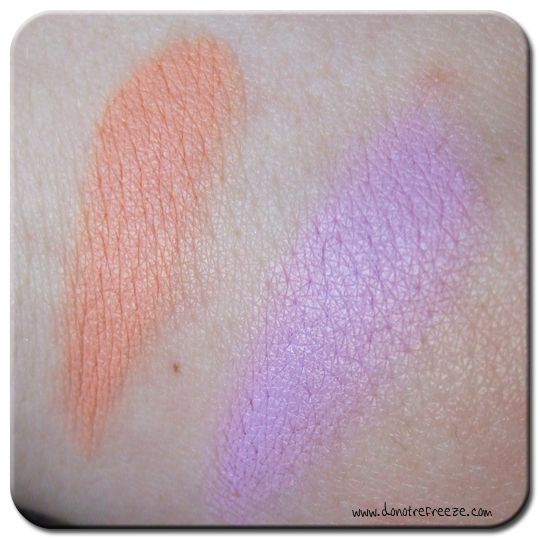 Sensibly, Illamasqua don't claim the cream pigments to be totally crease resistant. You'll know how much that irks me if you read my Sleek Primer Palette post! But these are less likely to crease than the Liquid Metals as they are a matte finish and dry down. Although be aware when using these as an eye colour – cream products become more likely to crease the thicker they are applied, so your best bet is to apply as thin a layer as possible (don't worry, they are insanely pigmented so you will still benefit from true opaque colour with a thin layer). And if you have oily lids like me, you should probably also apply them over an eye primer and set them with a powder eyeshadow.
What do you think of the products in the Toxic Nature collection judging by what you've seen around the blogosphere in the last week? Which products are you craving?
I'm hoping to get my hands on the Glister Precision Ink and Delirium Cream Pigment – I also really love Atomic lipstick but I have similar colours already so can't really justify it!