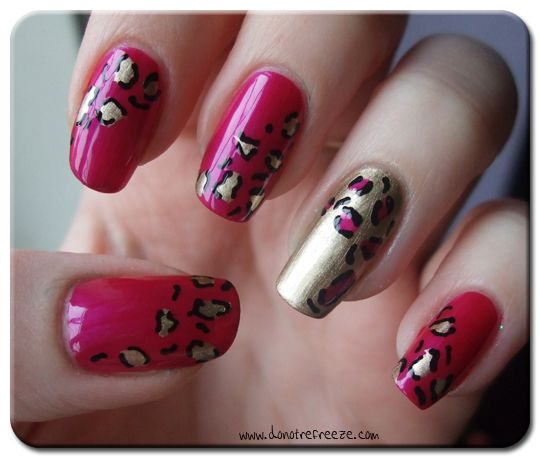 When you're stuck for ideas for your nails, you really can't go wrong with a good leopard print manicure. It's so easy, so quick and is completely foolproof!
I totally stole the colour combination for this one off my BBFF (that's Blogger BFF, by the way ;P) Kim.
I used Inglot 938 as the base colour, China Glaze Passion for the spots (reversed on the ring finger) and a Nails Supreme nail art pen to outline. I have decided that I definitely prefer to keep the leopard print to just one part of each nail rather than all over as I think it adds extra interest and is less in-yo-face. With that nugget of nail art savvy up your sleeve, you can create and endless amount of different looks with just the one leopard print technique. Case in point – my Leopard on Cream manicure – exactly the same process but a completely different look.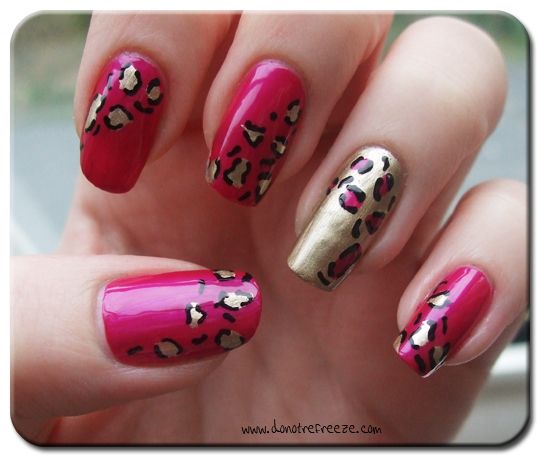 Are you a leopard print fan, or is it all a bit too Kat Slater for you?