Oooh, the British in me really wants to insist that both of those words are spelled with an S and not a Z! But regardless of any grammar nazi tendencies, I am completely in love with the products I am about to show you so I can't stay mad for long!

As you probably already know from this post, I'm really enjoying what I've tried so far of the Accessorize range. At the moment I'm particularly enamoured with the mineralize-style products. They call them 'merged' to prevent any name-thievery-drama, I should imagine!

This is the merged eyeshadow in Coacoa, shade 6.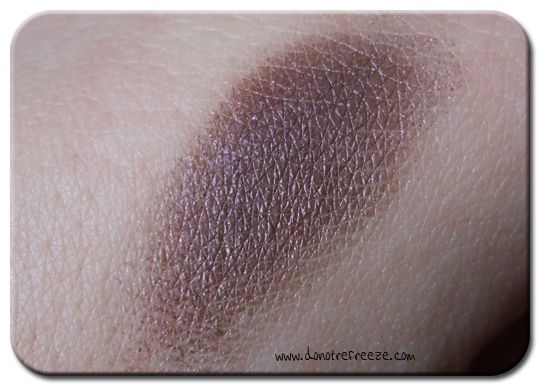 Oooh, look at all that delicious marbling, it looks good enough to eat! The main colour of this is like a purply sort of brown but it has veins of blue and off white running through it which makes for an interesting colour when applied. I'm most inclined to call it a brown, still, but there's definite purple and blue sheens to it from some angles. One of my current go-to looks is MAC Grand Entrance on the lid, this in the crease and lower lashline, a bit of No7 smokey eyeliner and lashings of masara. Lovely!
And this is the merged blush in Pretty Pink, shade 3.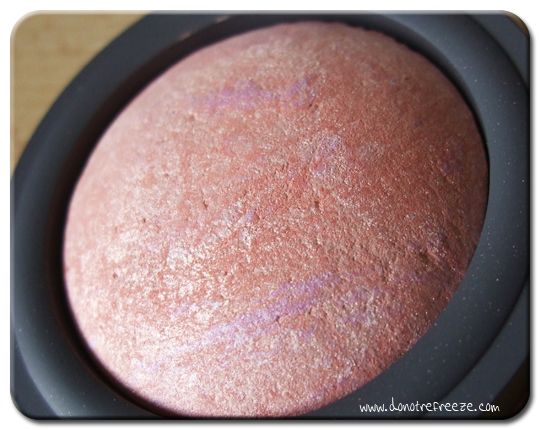 This is very shimmery and very pale so I actually use it as a highlight for the cheekbone (and occasionally the browbone if I've kept the rest of the eyes matte) rather than a blush. It's SO beautiful though! Subtle veins of lilac and gold run through the gorgeous peach base colour to create a pretty golden sheen that's not too warm for a cool, pale skintone like mine. I like to apply this lightly to the tops of my cheekbones with a small fan brush for the best distribution of product.
I'm not sure if any of the prices will have sneaked up by a few pence, since I bought these before the VAT rise, but the eyeshadow cost £4.50 and I think the blush was £5.50. The whole Accessorize range is really affordable and if there's anyone else who still hasn't checked it out, I highly recommend that you do!