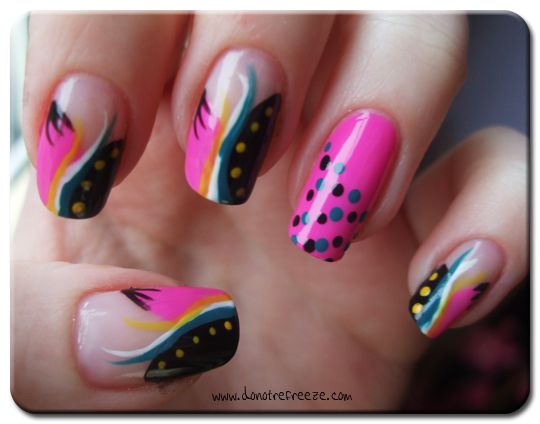 This is another one that's sort of inspired by Japanese nail art. Although it looks quite busy and complicated, an abstract design like this is one of the easiest looks to create 'cause all it takes is adding more and more little bits and pieces wherever you see fit. I could have added some more to this, but didn't want to go too overboard!
As always, you obviously don't have to use the same colours as I do – this sort of look is fantastic with brights, light pastels, dark vampy shimmers, whatever you like!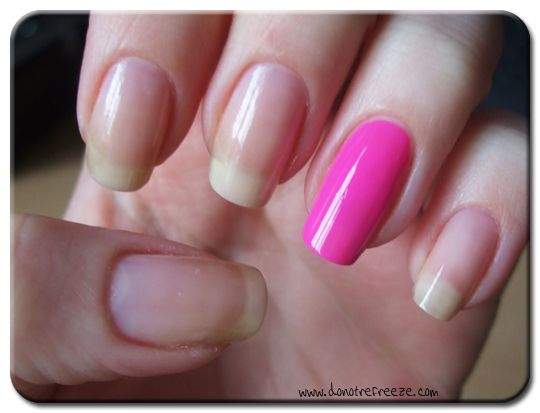 Begin with a clear basecoat. If you have yellow stained nails like I do, you might choose to add a French sheer to four of the nails to hide it. Pick your main colour (I used Illamasqua's Obsess) and paint one nail with it to act as an accent nail. I always choose my ring finger as the accent nail but you can pick any one!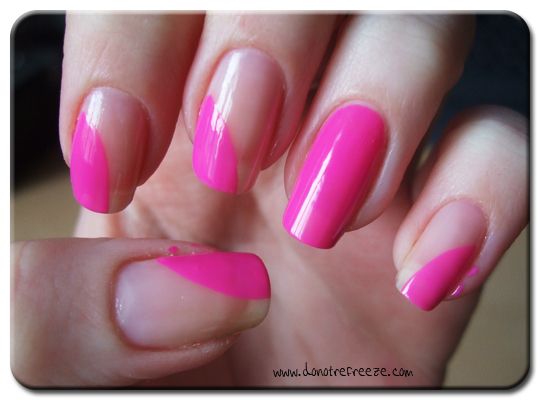 Using the main colour again, paint a curved section in one fluid movement to achieve a neat line. Fill this in, applying two coats if necessary. I varied the side of the nail that this part was on, and the size of the curved section, but you can keep it uniform if you wish.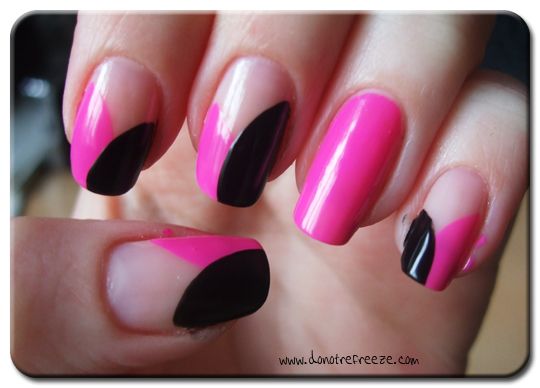 Repeat this process on the other side of the nail, with a black polish (Illamasqua Scorn). Again, you can keep it uniform but I think varying the size of these sections makes for a more interesting finished look.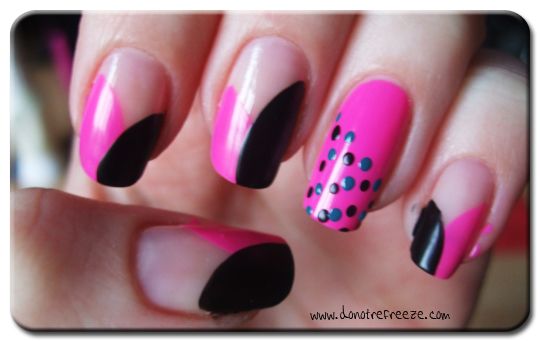 Once that's all dry, use a turquoise (Illamasqua Muse) and the black with a dotting tool to add dots to the accent nail. They don't have to be too evenly spaced or anything.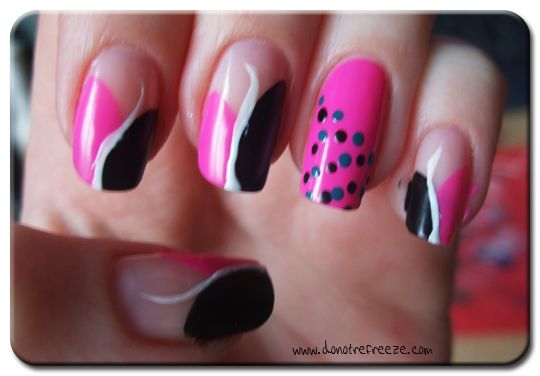 Now, using a white (either a striping polish or a normal white polish with a nail art brush), perform one fluid movement from the tip of the nail where the pink and the black meet, bringing it down in a loose S curve shape and tapering it to a finish somewhere in the bare section.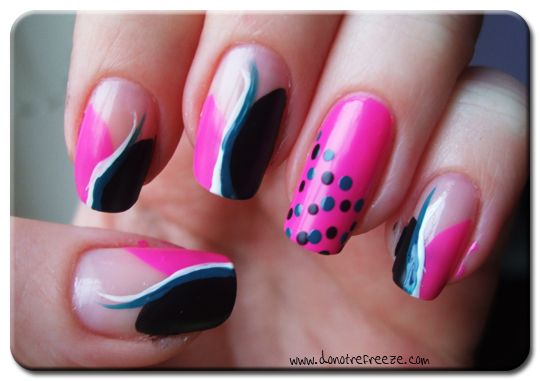 Repeat this with the turquoise that you used for the dots on the accent nail.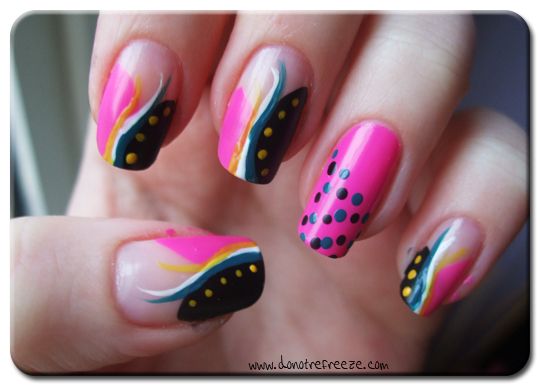 Then pick another colour and repeat again. I went for a bright yellow this time (a MeMeMe one, I forget the name), and also used it to add some dots in the black sections.
The very last thing I added was some tiny black flicks on the pink sections, but forgot to take a separate photo of that before I finished off with topcoat and cleaned up the edges.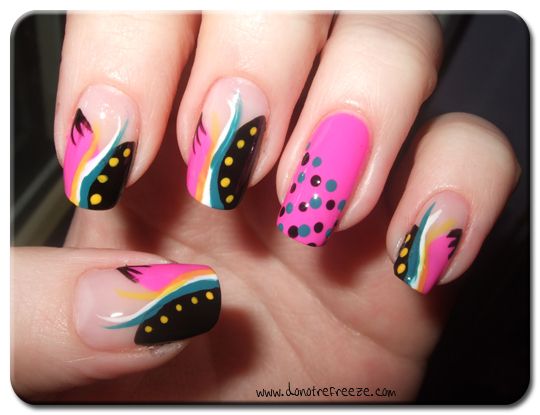 What do you think? I really hope you enjoyed, and if you try it out please email me the link or leave it in a comment or something – I always love to see!