I recently figured out why I hardly ever wear eyeshadow any more. Besides it being too time-consuming in the mornings if I'm in a rush, it's also simply too much hassle to collect up all the eyeshadows I want to use as they're all over the place. If I have everything I like to use in one place, it's much more likely to be loved!

Cue the Z palette. I'm sure you've seen a dozen posts on these before. When someone on Twitter was selling theirs for fifteen dollars (I offered seventeen for postage to the UK), I had to get it! Best decision ever. I immediately stuck my Inglot and favourite MAC eyeshadows in there, but it was still looking decidedly empty.

On Twitter again, last week, I was musing that I would use my Sleek eyeshadows a lot more if I could depot them and put my favourites all in one place, but alas! I had thoroughly inspected the Sleek palettes before for a way to depot them safely without risk of shattering pans or anything, but the palettes themselves are practically indestructible. Still, after thinking about it again, I was renewed with new zeal and set about on a depotting endeavour.
It was actually easy as pie. I used a scalpel (anything with a really thin blade will do) and wiggled it down the side of the pan, then gently pushed and prised each little bugger from it's prison. The metal the pans are made of isn't the strongest stuff, so a couple got a tiny bit bent in the process but that doesn't bother me. I managed to shatter two of them by being a little too enthusiastic, but they were easily fixed by re-pressing them with surgical spirit. I now have some from the Graphite, Bad Girl, Circus, Jewels, Sunset and Storm palettes in there. Excellent!
I should point out that the Sleek pans are glued into their palettes and won't stick to a magnetic palette like Z or Unii or MAC by themselves. I just ordered a magnet sheet for £1.50 on eBay to keep mine in place.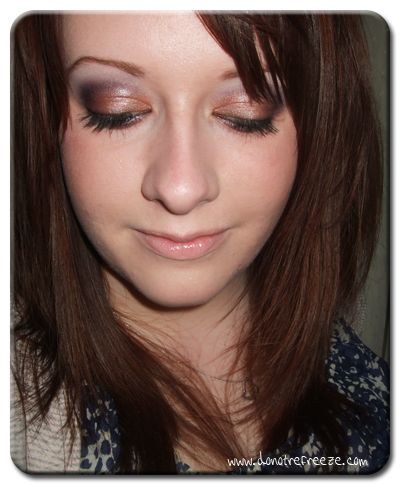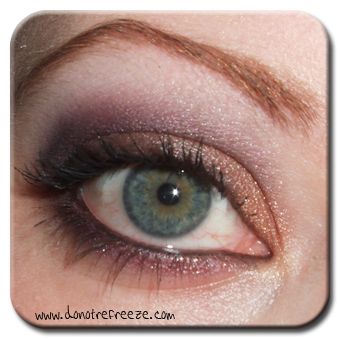 I celebrated the following day by going for a nice bold eye and a nude lip – the opposite of my every day makeup!
Are you into depotting? Are you like me, needing everything in one place, or do you prefer your eyeshadows in single pots?