I thought I'd include these two wonderfully simple nail designs in one post since one is too easy to even merit a tutorial and the other one wasn't my idea!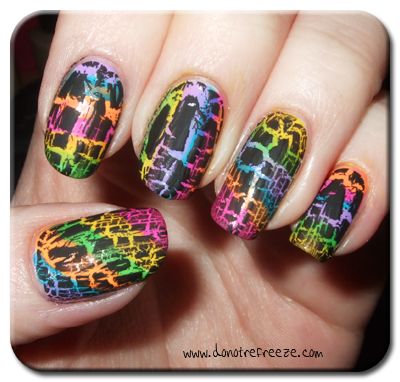 I recreated this rainbow badboy after seeing this post on Day in the Life of Dollface. She has a YouTube tutorial if you want to see how it was done in more detail :) what an AWESOME idea though, right?
It's so easy, just paint your nails in rainbow stripes then once they're dry, slap some black crackle polish over the top.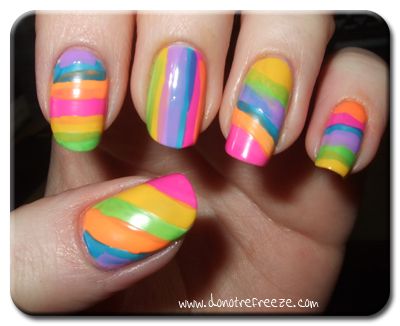 It doesn't matter if it's not particularly neat (as you can see, haha) because any imperfections will be disguised by the cracking polish. I promise that if you try this you won't be able to stop looking at your nails!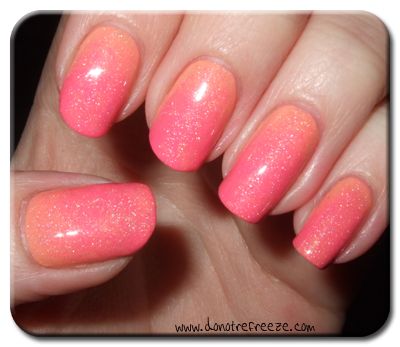 This simple gradient design is even easier. I just did a couple of coats of China Glaze Peachy Keen and once it was dry, sponged China Glaze Sugar High from the tip down towards the cuticle. I applied a little more Sugar High on the very tips as another layer with the sponge to make the gradient more pronounced, and topped it with China Glaze Wireless holographic top coat (I love this with gradients). You could do this in any colours that took your fancy :)
So there you have it, two really simple but really effective nail designs to have a go at when you're feeling too lazy or haven't got the time to do anything else! :)