I am usually quite level headed when it comes to gimmicky products. Urban Decay Alice in Wonderland or NYC Book of Shadows? I'll pass. L'Oreal Roll-On Foundation? Give me a break. But I am a sucker for glorious dresses, and so I've got quite a thing for Strictly Come Dancing. If you're not from the UK, SCD is a TV show that I assume is much like Dancing with the Stars in the US. Fanciful frocks galore!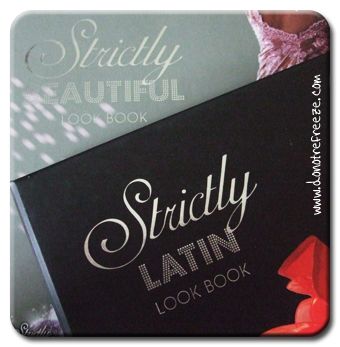 Anyway, Boots released a Strictly themed beauty range some months ago in the run-up to Christmas. I didn't have any particular interest in what I saw of the range in pictures, so never even bothered to have a look for them in store – although I did quite fancy getting the nail polish set. I was in Boots a couple of weeks ago browsing what was left of the Christmas gifts; something I do every year as they are always half price! Sadly the nail polish set was nowhere to be found, but there was a very pretty false eyelash giftset, and also three little 'Look Book' palettes. I picked up Beautiful and Latin for a fiver each just out of curiosity – there was another one which I think was called Stunning but it was bright blues and greens which I hate wearing on my eyes.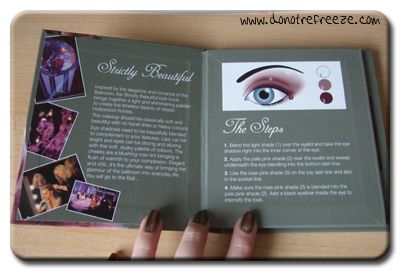 Each Look Book contains three eyeshadows, three lip colours and a whopping great blush. I must confess, the blushes are what really swayed me to try these palettes out. Also inside is a 'page' discussing the looks associated with the style of dance each palette is inspired by. The Beautiful palette talks about a traditional Ballroom look while the Latin palette, naturally, is inspired by the Tango and Paso Doble (I love a good Paso Doble, don't you?). They also provide you with a little mini-tutorial, for those who aren't confident with eyeshadow placement.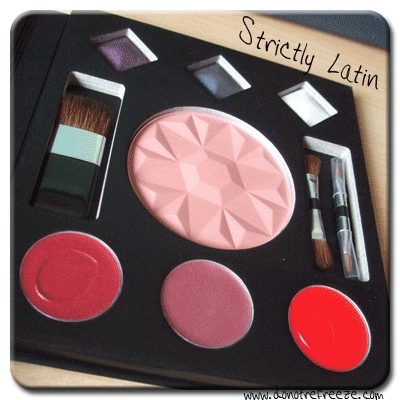 Naturally, the brushes have been thrown out. Nasty stuff! But aren't the palettes just adorable? The blushes are actually wonderful, really pigmented and both gorgeous colours. The eyeshadows are a little less on the pigmented side, though – I mean they're reasonable for what they are, but two of them annoyed me in particular. The blue shadow in the Latin book swatches as a muddy grey whose blue sheen you can only see from certain angles, and the midtone rose from the Beautiful book is just impossible to get any colour payoff from. The lip colors are surprisingly good! A little sticky but that's not something that bothers me too much.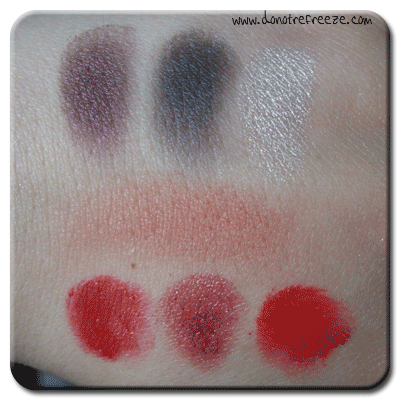 Overall, cute little palettes that are worth getting for the blushes alone. I certainly wouldn't pay full price (£10) for these but if you spot them in your Boots at half price, you should pick one up just for fun! I'm tempted to try and depot the blush from the Latin book and stick it in my Z Palette, if I can find the space…