Two posts for you today, just because I simply couldn't wait to post this and I already have a queue of scheduled ones! I first saw this on Katie's blog, My Lips But Better, and squealed in delight.

Anyone who knows me knows I am the biggest Gleek. I watch all the episodes online because I can't bear to wait until they air in the UK. I'm even going to see the tour when it's at the O2 in June! So imagine my delight upon discovering that Sephora/OPI are releasing a Glee themed nail collection :D (due for release on the 3rd of February)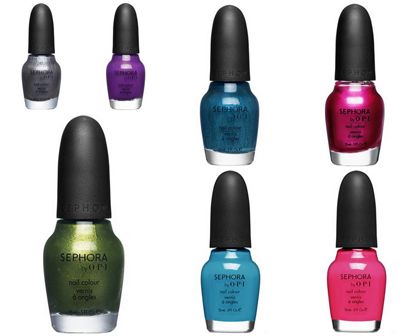 For starters, there are 7 new individual shades ($9.50 each)…
Mash-Up – Described as a pearlescent green grey
Hell To The No – Gorgeous midtone purple, looks like a creme finish
Who Let The Dorks Out? – Peacock green/turquoise
Miss Bossy Pants – Gloriously rich raspberry shimmer. I need this!
Gleek Out – Glittery, yellow toned green
Slushied – Lovely, creamy looking duck egg blue
Diva-In-Training – BRIGHT pink. Hot!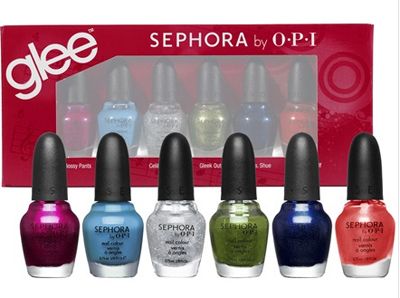 There's also a set of six mini size polishes ($22) which features three exclusive shades.
Miss Bossy Pants and Slushied, a pretty glittering topcoat named Celibacy Club, Gleek Out, Sue vs Schue – can't go wrong with a navy blue – and Express Yourself To Yourself – I absolutely NEED this stunning coral shimmer.
Last but certainly not least, there are three sets of Nail Appliques, which appear to be much like the much-talked-about Nail Rock ($15 each).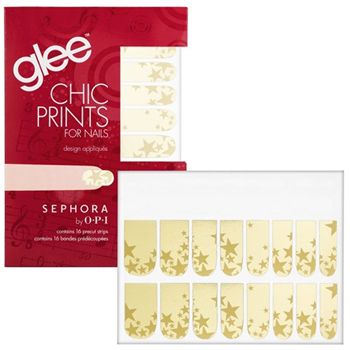 Showstopper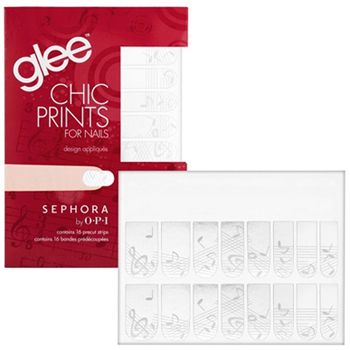 One Hit Wonder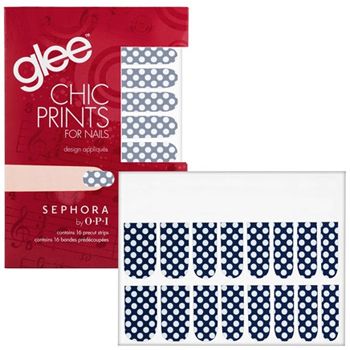 Berry Special
I'm absolutely loving all over the look of this collection. Mostly because I'm such a fan, but I absolutely need Miss Bossy Pants and Express Yourself To Yourself in my life. It's a shame Express isn't going to be released individually as a full sized bottle, else I'd just get those two. As it stands, I shall probably go for the mini set.
What are your thoughts on this collection? Are you a Gleek?
Now all that remains is to find a lovely American willing to custom purchase for me when they come out ;P
P.S. Thanks Katie for the heads up about this!