I thoroughly enjoyed myself at the IMATS on Saturday. I expected it to be twice as claustrophobic as last year since I thought there were a lot more people going, but on the contrary I actually think it was slightly less busy. This is a good thing!

I was there bright and early for when the doors opened with Kim, and throughout the day I also had the opportunity to meet and spend time with Laura, Liloo, Becca, Georgie, Helen and Sheenie (FINALLY!), Amanada, Maria and a whole ton of other lovely bloggers. And naturally it was wonderful to see my favourite familiar faces again – Kim of course, Klaire, Yinka and Charlotte!. I think that's about it for the link spam ;P

At the front of the queue, not quite bright eyed and bushy tailed but eager nonetheless.
We headed for the Crown Brushes stall at the back first of all, as I knew from experience that you wouldn't be able to move there for love nor money within an hour or two. This was naturally the correct assumption, and some of the other stalls were just as packed throughout the entire day. Especially Inglot, who were offering a generous 30% discount and had their work cut out for them creating hundreds (thousands?) of Freedom palettes for eager trade show attendees!
Guru Makeup Emporium were offering the best discount on Make Up Forever – 30% I believe. It might have been 35, I can't quite remember but either way, I hope to pick up more of a variety of MUFE products from them next year when I have a bigger budget. There was a stall taken by a brand called Pro Chart, who were selling top quality sketchbooks with pre-printed blank face charts on them. I thought that was a wonderful idea for those of us who can't draw, and I did make a mental note to pick one up at the end of the day if I had any money left but I forgot. I've since found out that they will be stocked by Guru Makeup Emporium from next month, though!
Illamasqua didn't have products available to buy individually, which kinda sucked, but they were offering products in pre-arranged bundles. I have a suspicion that this was a way of shifting old stock but the discounts were excellent if you liked all the colours in each kit. I ended up getting a set of 4 lipsticks for £20 (yes, really!), I'll show you in my haul post (coming a matter of minutes after this one).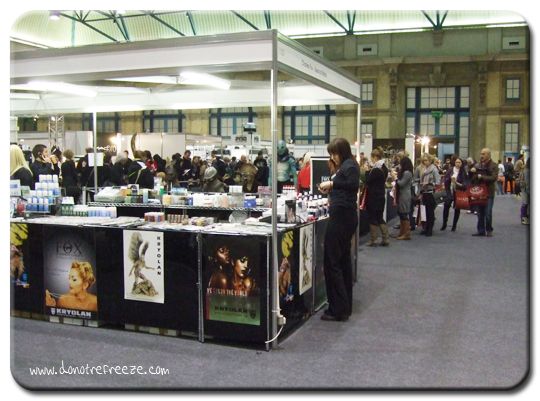 Before it got busy!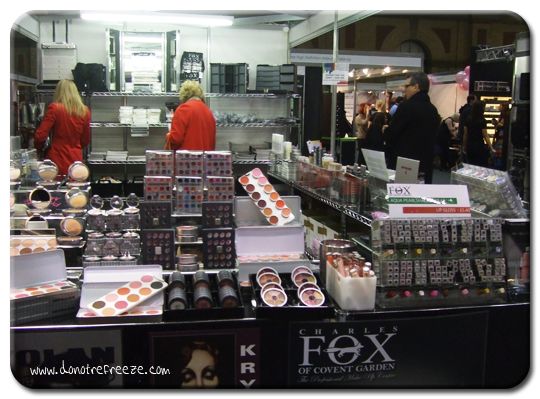 My beloved Charles Fox. Seriously one of my favourite shops of all time!

Some eager hands going for the OCC lip tars!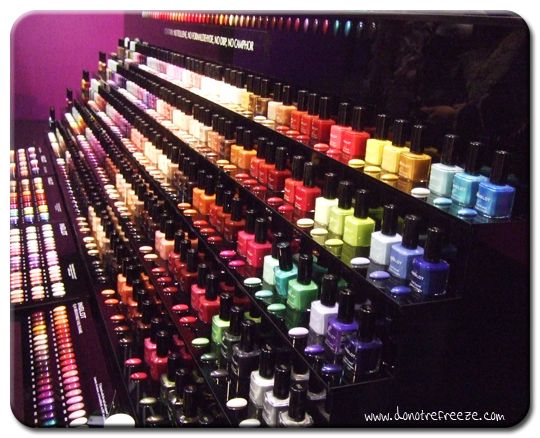 A rainbow plethora of Inglot nail polish – swoon!
The Student Competition was a real highlight for me. This year's theme was Tribal, and when I saw this model wandering around some time before the competition began I knew this was the one I wanted to win. There was some real jaw dropping work but this was my favourite by far – I was delighted for a tearful Loren Huckin of West Thames College when this beautiful look by her was declared the winner!
I also met a few YouTubers – Koren (EnKore MakeUp) was a really lovely guy, and Elessa (Pursebuzz) sat me down and gave me a lovely golden smokey eye to wear home! I was disappointed not to have got the chance to meet Wayne (Goss), but having a lengthy chat with Sam Chapman – one of my absolute idols, what a beautiful woman – and Nic of course, more than made up for it.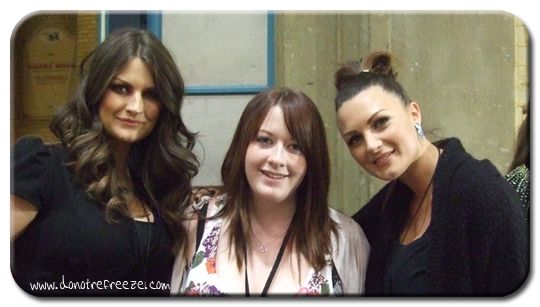 The Pixiwoo sisters were so friendly and approachable, which I have to be honest wasn't something I expected!

Koren was even sweet enough to record a short bit of video for Becca's YouTube channel, I think it made her day!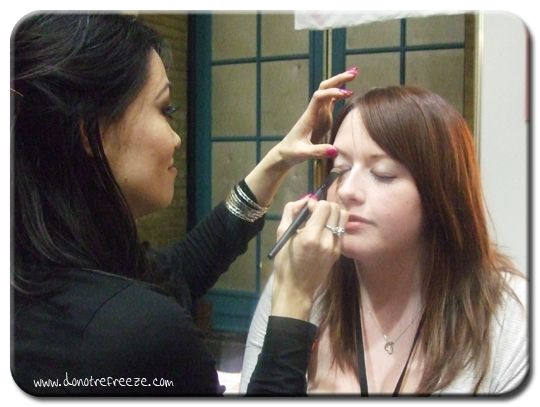 Elessa contending with my twitchy eyelids…
Overall I had a fantastic day and can't wait for next year to roll around! Many thanks to Make-Up Artist Magazine for organising another great show – until next time!
Edit: Here's my favourite photo from the day, thanks to Laura for sending it!

Kim, Laura, Klaire, Becca and me :)