Morning poppets – hungover much?! Naturally, this is a scheduled post as it's likely that I haven't even been to bed yet by the time this goes live ;P

Like last year, I decided to do my top products of 2010 in two parts – one for nail polish, and one for makeup, because I simply can't whittle a combined total down to 10! I should point out that they aren't all products that were released in 2010, but certainly my favourites/most used for the year.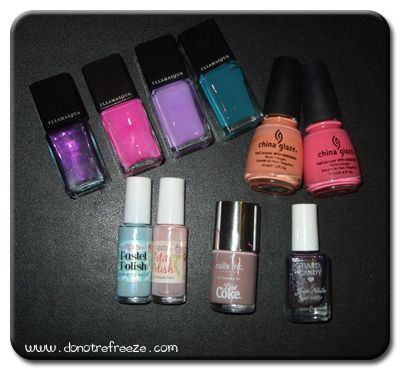 :: Illamasqua Baptiste
:: Illamasqua Obsess
:: Illamasqua Jo'Mina
:: Illamasqua Muse
:: China Glaze Peachy Keen
:: China Glaze Sugar High
:: Eyeko Pastel Polish
:: Eyeko Petite Polish
:: Nails Inc/Diet Coke London
:: Hard Candy Mr Wrong
You can see that I've gone for a lot more brights this year if you compare the list to last year's post – last year I seemed to be a lot more into my dark vampy colours! I think I also picked a bit more of a variety last time, but four tenths of this year's list is made up of my beloved Illamasqua! I could have made up the whole top 10 list with that if I wanted to, but restricted myself ;P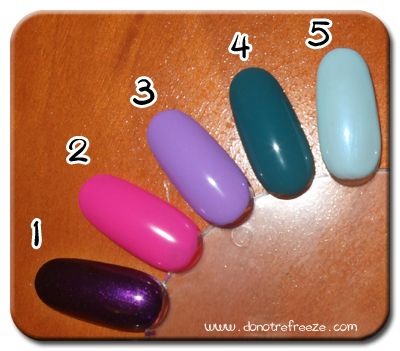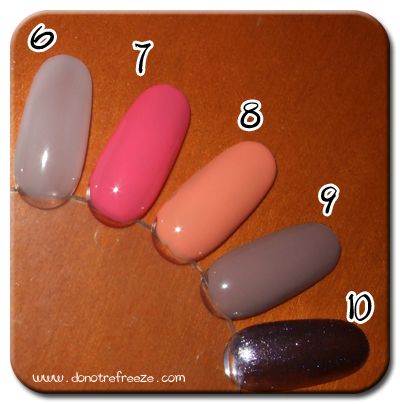 1 – Baptiste. One of only two very dark polishes to feature in my favourites for this year, but a bloody spectacular one all the same. Simply perfect! Always makes me feel so glam when I wear it. See it in action here.
2 – Obsess. Despite owning so many polishes, I am something of a traditionalist in that pink is my absolute favourite colour to wear on my nails, and this is the best of the best in my opinion. Practically neon – SO sexy! Check it out on my nails here.
3 – Jo'Mina. When I bought this, I thought 'why? I have so many lilacs already!' but trust me, unless you've tried this you won't realise how much more awesome it is than any other lilac. Take a look here.
4 – Muse. This is quite an unusual colour by my standards, and not normally something I'd pick up for myself – I seem to think I bought this one because I thought Colin would like the colour. I'm glad I did though – it's GORGEOUS! See what I mean here.
5 – Pastel. If you know anything about my love for Eyeko, you'll know I was dying for them to bring back this polish this year. And they did! I used it in some nail art that I was quite fond of here.
6 – Petite. My bare nails are disgustingly yellow, and sadly on my waitressing days I can't wear nail polish. Luckily my boss is pretty clueless when it comes to beauty products so I get away with using a French polish (sans white tip), and this is my one of choice. I've also used it in some recent festive nail art here.
7 – Sugar High. Another pink, and another member of the Up & Away family. One of my most used pinks this year, it nearly always makes an appearance if I need pink in a nail art tutorial. Much more of a peachy pink than Obsess. Not my favourite post, but best pictures of the colour are here.
8 – Peachy Keen. The China Glaze Up & Away collection provided me with half a dozen polishes that I would wear constantly throughout the first half of the year, and this was my ultimate favourite. Have a looksie at it here.
9 – London. Seriously like, the only neutral/light taupe-y coloured polish that I don't find totally boring! I've used it as a background colour for a few nail art designs before, notably this one and this one.
10 – Mr Wrong. A very recent addition to my collection but one that I think is SERIOUSLY cool. Shockingly, I haven't had a proper post featuring it yet but you can see a little swatch in this one.
So those were my top picks for 2010 in the polish stakes! Check back on Monday to see my favourite makeup products for last year!
If you've done a Best of 2010 post, feel free to leave the link in the comments below, I'd love to have a look and see what everybody else chose as their favourites :)