So I was gonna put 'pic heavy' in the title, but since my file sizes are really small no one should have any trouble loading this page! I have 12 scrummy photos here of my favourite Claire's Mood polishes from my recent swap with Kayla of GlamGeekChic.

For those of you who don't know, these polishes don't actually change with your mood (duh), they change with temperature. They settle into a cool gradient on the nail if you sport long talons, and I assume that's because most of the nail is one colour from the body heat coming from your fingers, and the free edge is darker since it has no body heat warming it up. For this reason I don't suppose you'd get the gradient if you have very short nails, but everyone can appreciate the fun of the heat sensitivity!

I haven't included the two glitter Mood polishes I have because they don't 'work' as such – they don't settle into a gradient on the nail and the colour difference when exposed to different temperatures is hardly even noticeable. Plus the glitter is chunky, gritty and childish-looking… but these awesome cremes more than make up for it!

I've included three photos for each polish – one at room temperature so you can see the gradient it makes on my long nails, one just after a dip into hot water and one after cold water. Plus a bonus cheeky 15 second video at the end to see the instantaneous colour change! Right, let's go!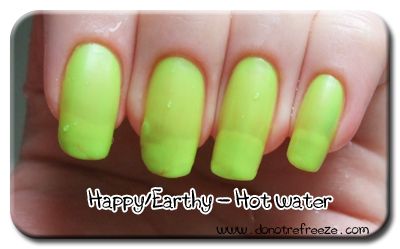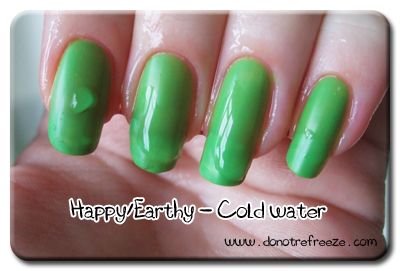 Happy/Earthy is definitely the sheerer one of the lot. Whilst the others only required two coats for opacity, this needed 3 thick ones and the nail line is still massively visible through the hot colour!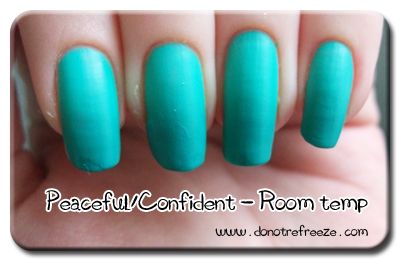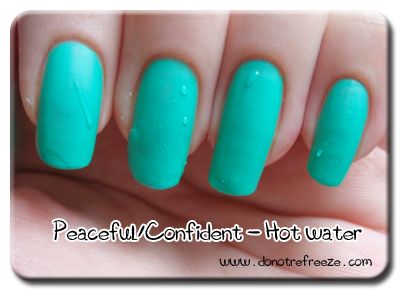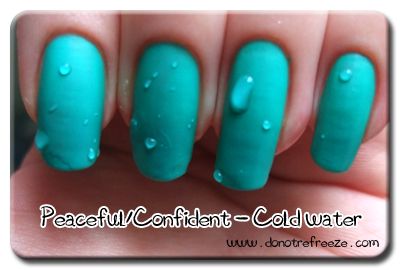 Peaceful/Confident is probably the least obvious colour change out of the four. Shame really, 'cause I love teals for nails! This also doesn't photo very accurately, it's a little less green and a little more blue in person.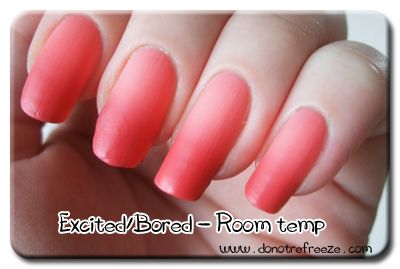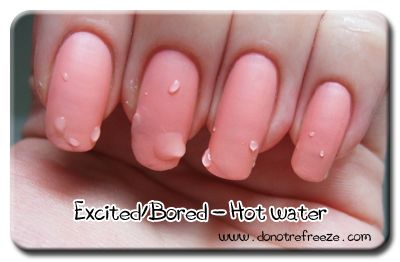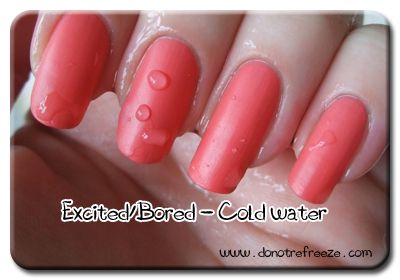 Excited/Bored is my second favourite. Peachy coral summery goodness, with a noticeable gradient at room temperature! Super cool.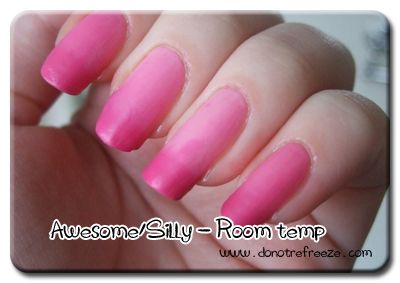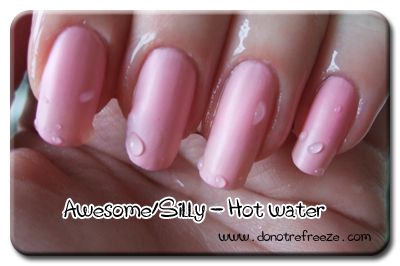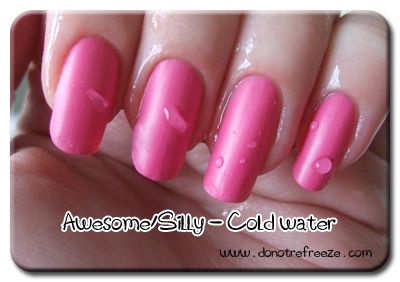 Awesome/Silly is my favourite. This one has the best gradient (although unfortunately it didn't photograph too well here), and pink is just my favourite polish colour. I have so many pinks and don't think I will ever have too many, so this is an awesome, unique addition to my pink collection!
What do you think of the mood polishes? Have you tried them? UK ladies – how badly do you want these now?! Doesn't it suck we can't get these in our Claire's over here?
Oh, and here's the little video! :)