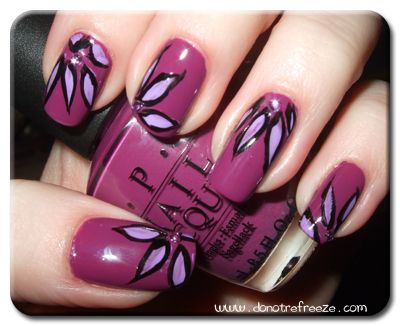 Here's the next easy peasy nail art tutorial! This design only has THREE steps and it looks bloody fantastic in person. I don't think the pictures do it justice but it definitely looks super cool in real life.
Start off with a base coat and your background colour – I chose OPI's Pamplona Purple. Once this is dry, create rough petal shapes with a lighter shade using the brush from the bottle. I used Illamasqua's Jo'Mina. Notice that each flower is on a different part of each nail for variety, and there are less petals on some than there are on others. You could use a nail art brush for this part if you wish, but it certainly doesn't have to be perfect as you'll be outlining the petals anyway.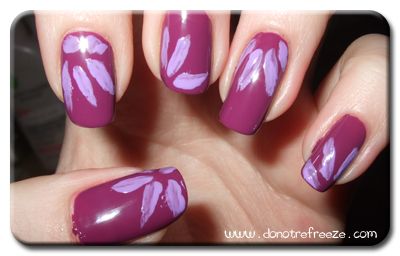 Now, using a black striper brush, outline each of the petals. You could, of course, use any alternative for this part such as liquid eyeliner. This is where you'll need to take a little more time to get it looking reasonably neat!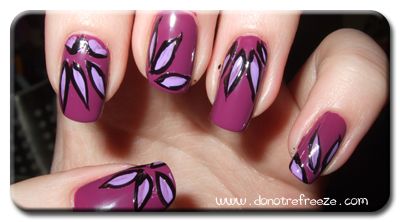 Next, dab a bit of clear polish onto where the centre of each flower would be, and add some purple rhinestones. Finish with topcoat, clean up your cuticles and fingers if necessary, et voila!
I hope you enjoyed this one – obviously you're not limited to a purple theme. This design would look awesome in so many different colour combinations. I might try it out with a dark grey background and hot pink petals!