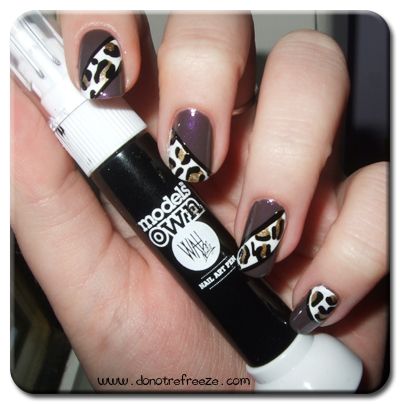 I've had a little play with the Models Own/Wah Nails nail art pen mentioned in my recent post, and wanted to show you the results. Despite terrible lack of lighting, I actually took some photos at different stages so thought I may as well turn it into a tutorial of sorts! I hope you enjoy. :)
I started off with a base coat, and a base colour of Barry M's Dusky Mauve (took me FOREVER to find this, it was constantly out of stock!). When your chosen base colour is more or less dry, paint a section of each nail white or a lighter colour. Notice that I painted a different area for each nail – a diagonal corner, a thick stripe in the middle, the bottom section – vary it for best results!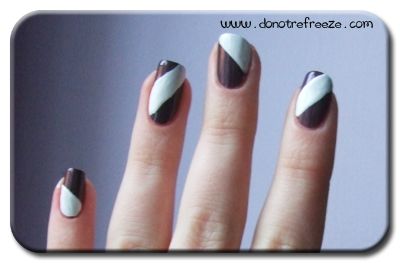 Once the white is dry, add a few messy dots to that area with another colour. I chose China Glaze Passion. By the way, I never worry about getting polish on my fingers at this stage. You can see some white on my fingers – but I just clean it all up at the end!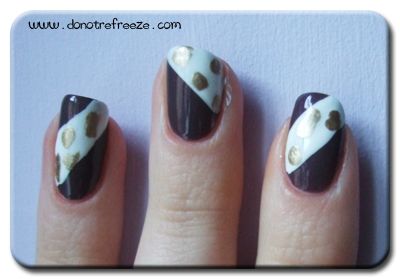 Now, with a two-way nail art pen, use the thin brush to outline the white area on each nail.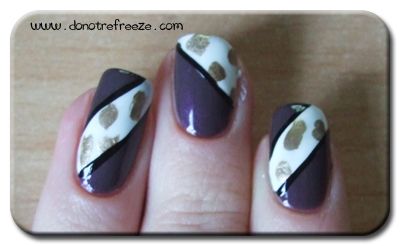 Then use the fine tip to finish off your leopard spots, with uneven C shapes. Give it a minute to dry up, seal with a topcoat et voila!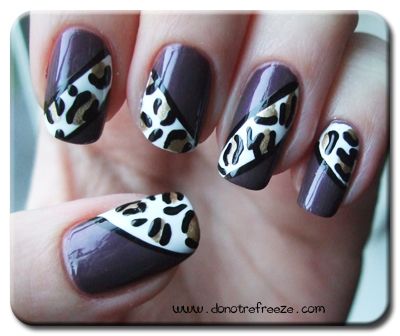 Now, if you don't have any nail art pens, don't worry. The Models Own/Wah Nails black and white ones (other colours to follow) will be released on the Models Own website from 15th November, retailing at £6. If you don't want to buy one, though, you can always use liquid eyeliner for detailing in nail art – many people use this technique, you just have to be extra careful you don't smudge it with your topcoat!
By the way, I wouldn't recommend buying a cheap set of nail art pens from eBay. They are never opaque and generally a waste of money! But, I have recently got some pretty awesome pens from another brand that I can't wait to show you. Watch this space for a review!