Please excuse the disgustingly cheesy title… but hello muffins! I'm back :) thank you for all your lovely comments on my last post, but I have to be honest with you… my short break didn't really do me any good at all! I felt so lost and without purpose all week, and I was only gone for a few days! Haha, I couldn't stay away, I doubt most of you even noticed I'd gone quiet!

Anyway, you might remember a few weeks back I posted a plea for USA bloggers to come forward as I was dying to get my hands on a few of the Claire's Mood polishes. The inimitable Kayla came to my rescue and we planned a little transatlantic swap! If you don't already follow Kayla, you should keep an eye on her blog to see what she received from me when she posts about it :)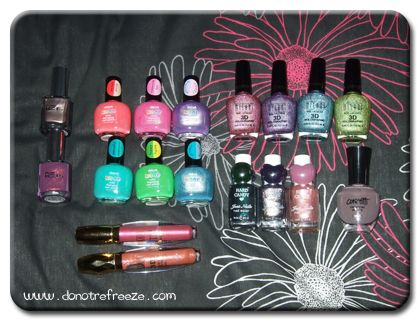 As you can see, she was SUPER generous. She managed to get every single polish on my wishlist and even a few more as extras! In this post I'll show you a quick swatch of all the polishes and I will go more in depth on some of them in upcoming posts. I just really want to show you all the cool new stuff I got!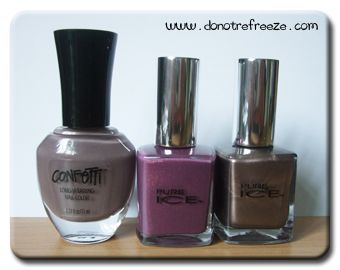 Confetti- Moonstruck and Pure Ice – Purple Reign, Risk Taker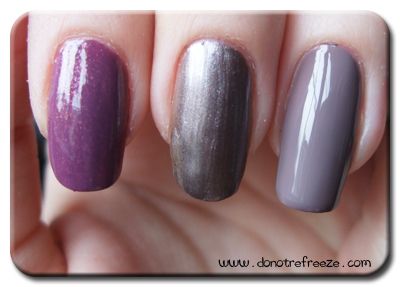 Purple Reign, Risk Taker, Moonstruck
I'd never heard of the brand Confetti before, but Kayla said she grabbed this one for me because it was supposedly a Chanel Particuliere dupe and the range is being discontinued! Risk Taker is her favourite Pure Ice shade, and she thought Purple Reign (great name) looked like a really interesting colour.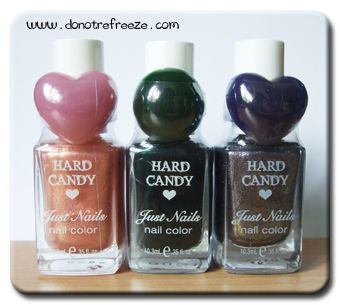 Hard Candy – Hypnotic, Envy, Mr Wrong

Same as above
I'd seen Mr Wrong on a lot of American polish blogs before and loved how unique it was. Stoked to now finally own it myself! Hypnotic looked like a gorgeous colour when I was picking out what I wanted, but it's disappointingly sheer. I'm a sucker for a dark green, so Envy, a beautiful blackened emerald shimmer, was a must have. It looks blacker here than it is in person.

Milani – Digital, Hi-Res, Cyberspace, Hi-Tech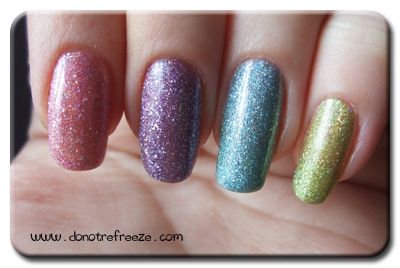 Same as above
I knew I also had to get my hands on a few of the Milani 3D holos. I always love me some holo goodness but British brands leave a lot to be desired! These are so super sparkly. I think I might actually like them even more than my beloved China Glaze holos! Watch this space.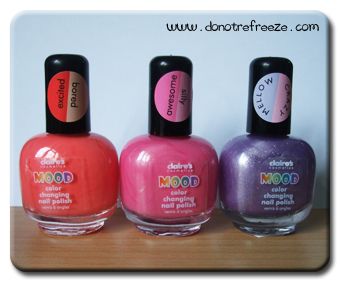 Claire's – Excited/Bored, Awesome/Silly, Mellow/Crazy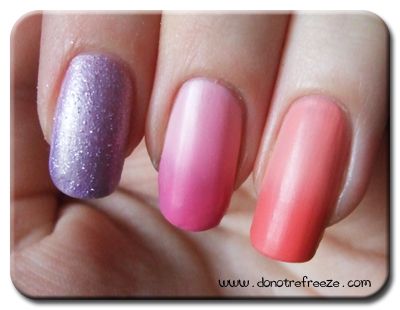 Mellow/Crazy, Awesome/Silly, Excited/Bored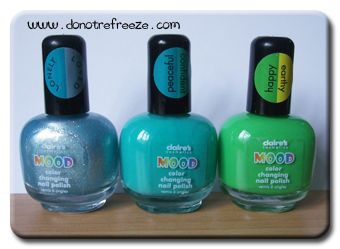 Claire's – Lonely/Loved, Peaceful/Confident, Happy/Earthy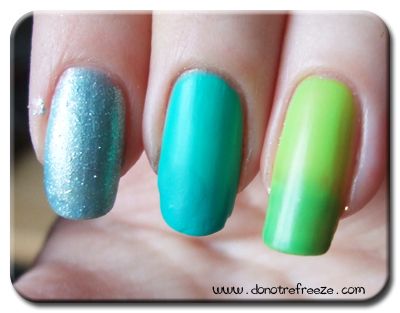 Same as above
And, le piece de resistance – Claire's Mood polishes! Sadly disappointed in the glittery ones, they don't really 'work' – but the others are SUPER cool. I won't say much now but be on a lookout for a more in depth post about these!
Thanks so much Kayla for swapping with me, I had a ton of fun!
P.S. I want to apologise for my nasty dry cuticles in this post… but to be honest with you I couldn't be bothered making them look nice 'cause I was only swatching! Haha