I would be surprised if there's ANY of you who haven't yet seen Eyeko's new Punk and Chi Chi polishes floating about in the blogosphere, but I like to think this might be worth looking at as it isn't just plain swatches!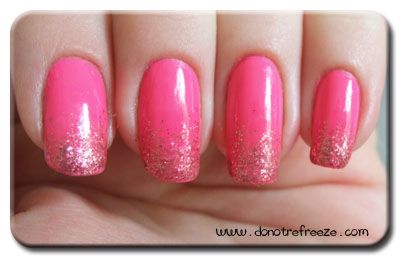 I applied two coats of Punk, and sponged Chi Chi onto the tips. I actually LOVE how this looks. I wasn't loving Chi Chi when I first looked at it (not the biggest fan of glitters in general), and after seeing swatches of it I knew it would be nigh on impossible to wear alone so I though I'd try it with Punk. Kinda cool, right?
Although the formula is a bit on the thick side, I love Punk. It was my second favourite of the original Eyeko polishes and I'm so glad they brought it back. They've resurrected Saucy and Punk now, I'm keeping my fingers massively crossed for the rebirth of Pastel… Please Eyeko, if you're listening! ;P
Here's another shot in direct sunlight.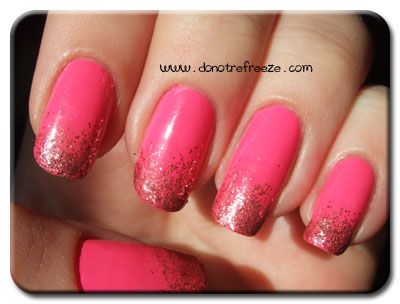 Eyeko Punk and Chi Chi polishes are available here for £3.50 each, or as part of a set with Petite and Tea Rose polishes here (swatches here).
So, do you like? As much as I'm loving the way this manicure looks, I'm absolutely dreading taking it off :( haha. Hope you had a lovely Bank Holiday weekend! x
P.S I bought a truck load of rhinestones from eBay yesterday, and it wasn't until after I'd paid and checked all my email receipts that I realised I'd ordered the same wheel twice. Look out for a little giveaway in the next few weeks :)