I've had Illamasqua's Obey lipstick for a few months now. I'd never had a Barry M lipstick before though, until I decided on a whim to pick one up with the Superdrug gift card that the wonderful Kim gave me for my birthday (thank you!). I went with 147 as it was the only colour that really appealed to me. I have so many lipsticks that I have plenty of similar shades, but I didn't notice this one's striking resemblance to another in my collection until I got home and wore it!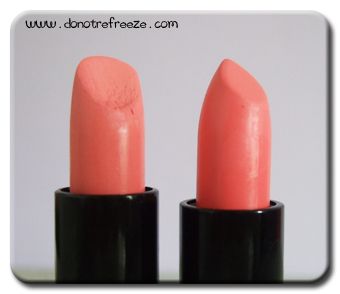 Illamasqua is on the left, Barry M on the right. You can see that 147 looks a fraction darker in the tube, and also when swatched…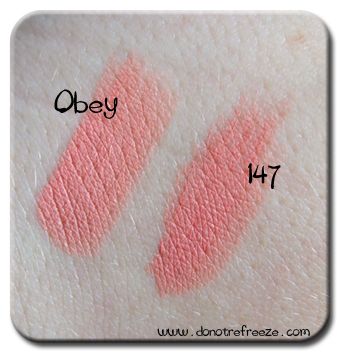 Swatching is where you notice the differences between two lipsticks – although the colours are close enough, Obey is much smoother to apply. 147 drags a little bit, even on the back of the hand but since I apply most (if not all) lipsticks with a brush this isn't so much of an issue. 147 is also a little more drying on the lips. Obey is not without faults though – I sometimes find the Illamasqua lipsticks to be slightly wobbly in the tube if you twist it up too much, and I actually prefer the smaller, sleeker packaging of Barry M. The bulky square tube is a little too much for me.
In this picture, I've actually applied Obey on the left half of my lips and 147 on the right half. Can you really see any discernible difference? I certainly can't – I even went out with these two different lipsticks on without feeling silly. No one else could possibly know that it's not the same one all over! What do you think?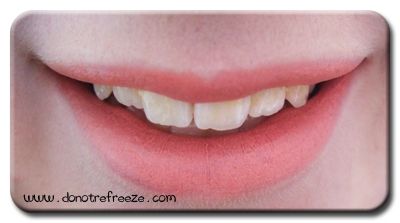 Illamasqua lipsticks retail at £15 (available here).
Barry M lipsticks retail at £4.25 (available here).
It's entirely up to you whether it's worth paying the extra £10.75 for an extremely similar product by a luxury brand!