I've seen the dripping manicure look floating around the nail community for quite a while now and decided it was high time I gave it a go myself. And it was SUPER easy!
I started with two coats of Illamasqua Jo'Mina, and did my first set of drips with China Glaze Light as Air. I used no tools for this manicure, just the brushes that come with the polishes. To create the drips, I used the very tip of the brush to place where the ends of the drips would be in two or three places near the middle of the nail. Then I dragged these up towards the tip, and filled in between them to get a drippy droppy splatty shape.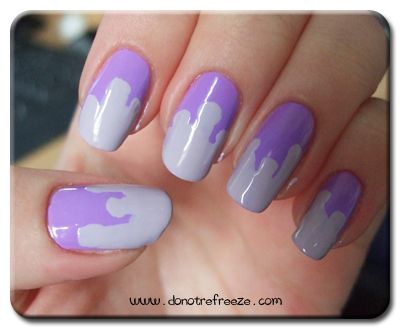 Then I repeated with Illamasqua Baptiste, doing a bit of overlapping for a more varied look (in hindsight, I think Models Own Purple Grey would have looked better). Bit of clean up with acetone and a brush, et voila!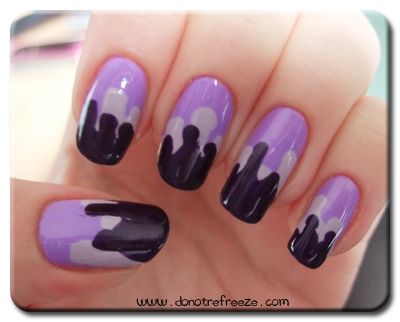 Have you tried the drips manicure? Do you like it or loathe it?