In 1878, Mr Charles H. Fox opened his self-titled shop on Tavistock Street, Covent Garden. Fox was a well known supplier to the theatre in the Victorian era, providing all manner of wigs, costume accessories, and make up. Now, in the 21st Century, Fox's shop is well known to make up artists and enthusiasts alike, in fact almost anyone with an interest in theatrical make up.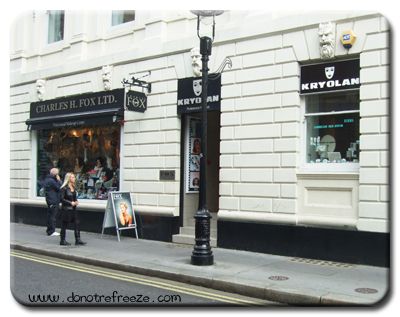 I always really enjoy my visits to Charles Fox. I love the way the whole shop is set out, I love the fantastic range of stock and the sales assistants are always lovely too – if there's one thing we can't stand, it's being hounded by a pushy SA or ignored by one when you need help. The staff at Charles Fox will always ask if you need any help after you've been browsing for a few minutes, but after a polite 'I'm fine thank you' they'll leave you to browse in peace. If you want to ask them a question, they are all knowledgeable about the products they sell and I have never had to contend with an unfriendly attitude in there. They were more than happy to let me take a few quick snaps in there for my blog. Massive thumbs up for service!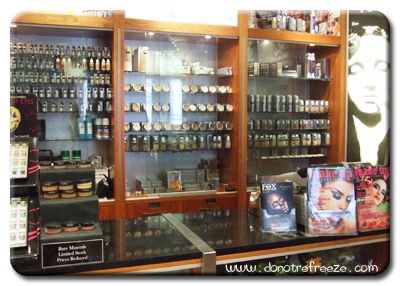 They also score off the charts for variety. I challenge any one of you within easy reach of the shop, to go there and tell me you couldn't find a foundation perfectly suited to you. They stock so many different brands which each have so many different shades and formulas available that it's not at all an exaggeration to say there is something for everyone in there. Obviously foundation isn't the only thing they sell – if you're into bright colours, this is THE place to go. They even stock UV Day Glo colours. One thing I didn't take a photo of was the corner which houses tons upon tons of make up books – if only they had a nice comfy armchair and provided a Charles Fox library card! ;P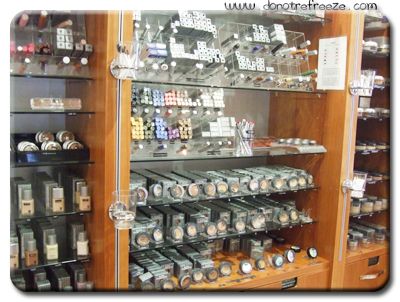 Some Kryolan foundations, Aqua Shades and lots more
Not only do they have jaw dropping amounts of products in a pretty, well maintained shop but their prices are fantastic, too. On my last visit, I picked up Kryolan's Ultra Fluid foundation (30ml) for £12.05 and Ben Nye Neutral Set powder for £5.95. Bargain, much? The brushes in there are amazingly well priced too. Around this time last year I bought a fantastic Kryolan crease brush which has served me so well, and I think it only cost £4.95. They have their own range of Charles Fox brand brushes, too, which look fantastic and are priced brilliantly. And naturally, along with everything that is useful for enthusiasts, they have a huge variety of professional materials including liquid latex and the like.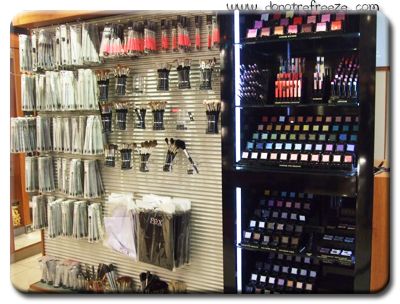 Just a few of the brushes – and you'll notice Charles Fox are also a stockist of Illamasqua! Although, I should point out you won't usually find collection items here, it's mostly just the base range.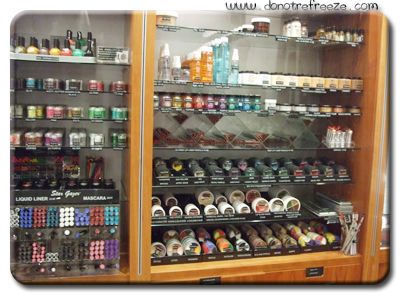 A bit of Stargazer and Ben Nye!
If you've not been there before, I highly recommend a visit to Charles Fox if you live in or near London. Or even if you're just in the city for a weekend break or something, any make up enthusiast should thoroughly enjoy a trip there! It's super easy to find, not even 5 minutes' walk from Covent Garden tube station and just round the corner from the Lyceum Theatre.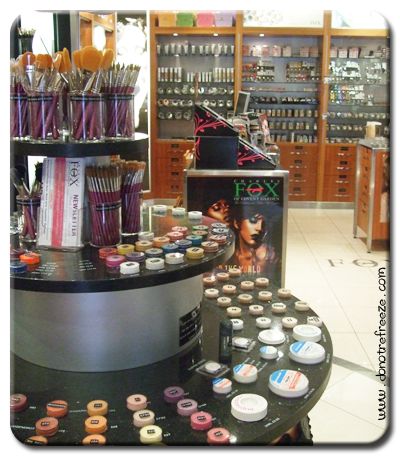 Unfortunately the website has been under construction since forever (I first found out about Charles Fox well over a year ago and the website has never been operational in that time), but if you want to get a good idea of what sort of things you can expect to find in there, you can download a pretty comprehensive price list from that page.
Charles H. Fox Ltd, 22 Tavistock St, London, 020 7240 3111