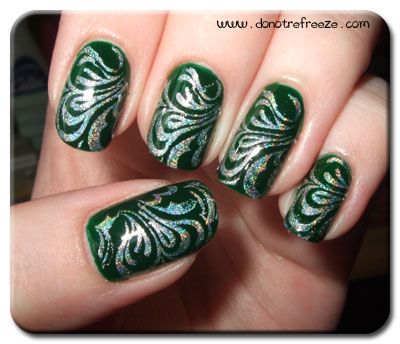 I completely and shamelessly stole this mani off of Scrangie. Months and months ago she posted a picture of Illamasqua's Rampage topped with my favourite image from Konad plate M63 in silver holo. Now I finally own Rampage, guess what the first thing I did with it was? Yup, completely thieve her idea!
It's amazing though, right? Rampage is just fantastic. I don't normally get on well with jelly formulas but this is something else, I tell you. Absolutely PERFECT in two coats. I remembered to take a photo of the colour on its own this time!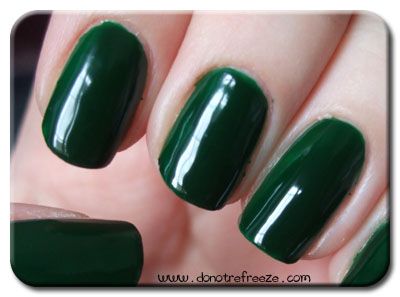 Like I said, the Konad image is from plate M63 and I used GOSH Holographic to stamp it. It looks super freaking cool, I forgot how striking it can be to wear a holographic Konad design over a dark polish. I keep moving my hands about to look at the light bouncing off it!
Last night I discovered that Illamasqua's product amnesty has been extended for a week, it'll now end on the 7th. I'm REALLY hoping to get the chance to get back to the counter as I want to pick up Velocity, Obsess and Loella next.