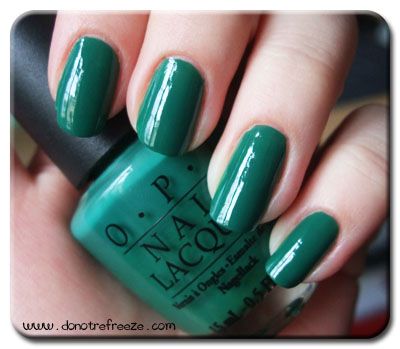 So I was looking through my polishes, and realised that I'd only ever used OPI's Jade is the New Black once. Now, that's not particularly unusual for me, but I thought this one deserved a second whirl. I looked back through my posts and realised I'd never posted about it either, so here you go!
I fancied jazzing it up with some leopard print, so a few spots of China Glaze Passion later I was left with these: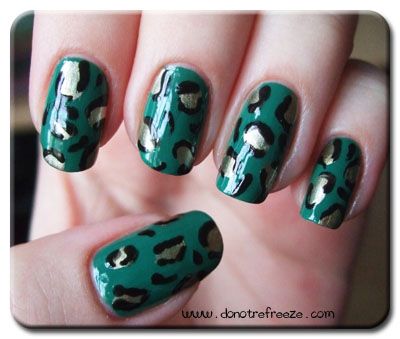 The colours reminded me of camouflage, so the day after, that's exactly what I did. I actually think this is kind of abysmal, haha. The idea has potential, but I was much too lazy to do a well thought out design with a nail art brush so just slapped the other colours on. China Glaze's Matte Magic made it look a little better, though. D'you notice the little white dot on my middle nail? That's the one thing that really gets on my nerves about Matte Magic, there doesn't appear to be anything funny going on in the bottle but whenever I use it, I always seem to get a couple of random white dots. I don't know if this is a problem with other matte topcoats as this is the only one I've used. Has anyone else found this, or have I just got a dodgy bottle?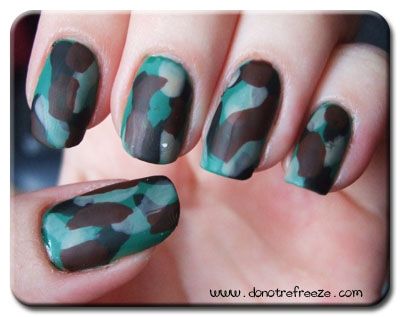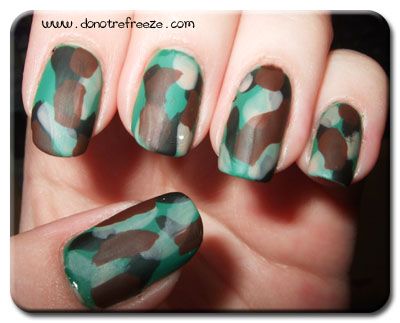 And I just wanted to show you this… a lot of you may be familiar with the lump of elfin loveliness we know and love as Jules, or @foshoozley on Twitter. I was thrilled to receive a little parcel from her stuff with Soap & Glory and Boots Botanics goodies, along with some delicious rose scented cuticle oil and a couple of nail polishes. Not forgetting the adorable handmade birthday card! Thank you Jules ^___^