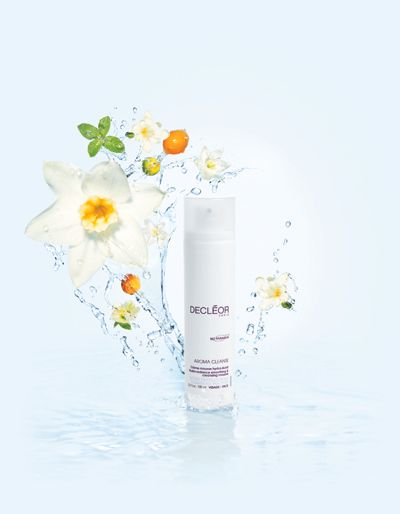 You might have seen this image pop up on a few blogs. Declèor is, admittedly, a brand I haven't heard an awful lot about so would be reluctant to part with my pennies for their products (they're not cheap). But, having been given the opportunity to trial this brand spanking new product, I'm looking forward to finding out if the results match the price tag.
This cleanser is designed to remind that that whilst moisturiser may be a girl's best friend, we have largely lost sight of the importance of a proper cleansing. I know that a LOT of us (me included) are guilty of giving our faces a half-arsed rub at the end of the day with a makeup wipe and being done with it. Declèor found that most of us can't be bothered with toning after cleansing, too, and have created this 3 in 1 mousse to do it all in one step.
Wait, what? A moisturising cleanser? We'll see. I have nasty oily skin, and the mousse cleansers that I've tried before have left my skin feeling uncomfortably tight (so goodness knows how it'd feel to someone with combination/dry skin). If this really does what it says on the tin, I'll be a very happy bunny indeed and you may find me converting to high end skincare.
I'll be using the product twice daily (before bed, and when I get up) for at least 2 weeks to give it ample time to impress (or disappoint?). Watch this space!
Declèor Hydra-Radiance Smoothing Cleansing Mousse will be available exclusive on QVC from midnight on the 14th of August.