I don't even remember the last time I did an FOTD! This is kinda boring but it gives me a great opportunity to show you my absolute favourite new summer lip combo :D and I'm slowly weaning myself off of liquid/felt tip liner on my upper lashline for the summer because it just looks too heavy in the hot weather I think, I still feel a bit naked without it though!
Face
Bourjois Healthy Mix concealer
A touch of Revlon PhotoReady mixed with moisturiser
NYX blush in Taupe to lightly contour
Topshop cream blush in Flush
BeneFit Coralista blush
ELF HD Powder on T-zone only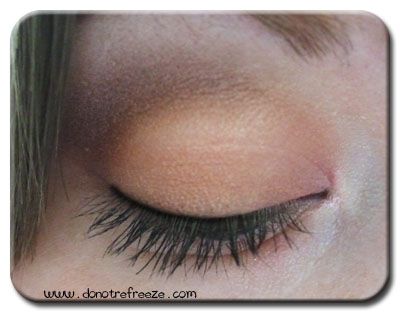 Eyes
Kryolan Eyeshadow Base
17 Eyeshadow in Funfair (inner part of lid)
MAC Amber Lights (outer part and a bit below lower lashline)
MAC Antiqued (crease)
TheSheSpace First Class Con (highlight)
BeneFit Eye Bright (tear duct area)
Bourjois kohl pencil (upper and lower waterline)
The Body Shop Big and Curvy mascara – like the wand on this, makes my lashes look quite good but it smells REALLY funky! Anyone else found this?
Anastasia brow gel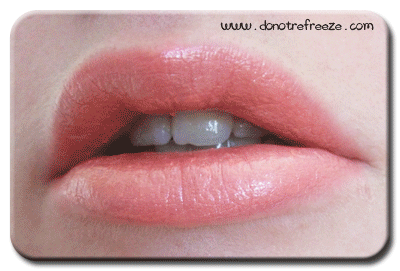 (I have no idea why this .gif cocked up a bit, it's fine in my folder but it's going jumpy now I've uploaded it? Weird.)
Lips
Illamasqua Obey lipstick
Illamasqua Soul sheer lipgloss
I LOVE this lip combo. Browsing the Illamasqua counter with some fellow bloggers on Friday, I'd almost decided on picking up Brink lipstick but Lu (MakeupLoveer) told me I needed Obey in my life. It looked a little bit scarily peachy for my cool skintone but I loved the swatch… I bought it and had a quiet sense of dread for the rest of the afternoon that I wasn't going to like it, but I whacked it on that evening and I LOVED IT. Soul tones down the brightness just a touch and gives it a gorgeous shimmer. Such a summery lip – what's not to love! Looks amazing with very minimal eye makeup, or a sheer golden tone on the lids with a nicely bronzed cheek, and also looks fab with a dark smokey eye! Actually in love.
What lip combos are you loving for summer?