So we all know that age-old fashion rule about wearing vertical stripes to make you look taller. Perhaps the following design would be great for short nails by making them look longer! What do you reckon?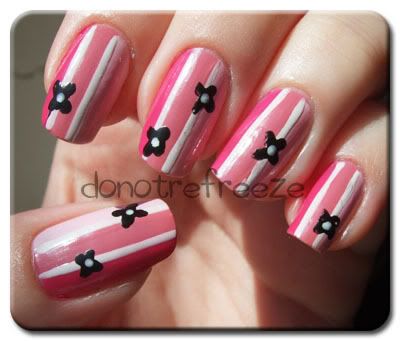 I started with a stripe of China Glaze Something Sweet down one side of the nails (I didn't use any nail art brushes for this part by the way, I was just careful!). Then a stripe of Eyeko Tea Rose polish in the middle, and a stripe of Barry M Shocking Pink on the other side. Then I lined them with a white striper, and added the black flowers with a dotting tool and Color Club Dark Romance in random spots on the nail. Easy as pie and I think it's really cute!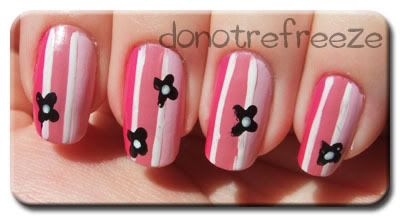 Would you give this design a go?