If you've been a follower of Do Not Refreeze for a while, you'll probably know that I used to work at Lush a few years ago. When I was there, there was a Body Shop down the street and the two stores were total rivals – there was an unwritten rule that TBS employees couldn't shop in Lush and we couldn't go into TBS, and we were all convinced that the other store was a load of crap. Haha it was very childish! But, again if you've been a follower for a while, you'll also know that I am really not a big fan of Lush anymore – the prices have gotten so much higher and the quality of most products has really fallen which is a shame, I haven't bought anything from there in a long time. But I'll have to admit, it's an even longer time since I bought anything from The Body Shop!

For that reason I was really keen to see what The Body Shop were up to when I attended their blogger event last Friday. And I have to say, I was pretty impressed! It was a fantastic afternoon overall, complete with glittery hand outlines in support of ECPAT (see previous post), decorating cupcakes and a couple of beautiful makeup demonstrations from international makeup artist Chase Aston.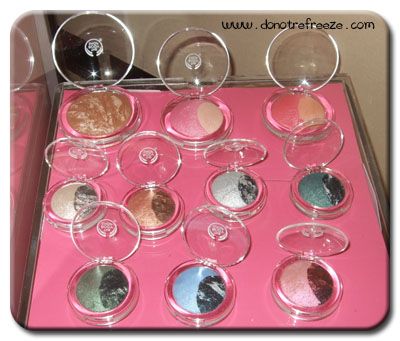 The new Baked To Last collection includes 2 bronzers (only one of which is pictured here, sorry), 2 blushes and 8 eyeshadow duos (only 7 here), all of which are baked on terracotta plates in Italy for 24 hours which is supposed to ensure longevity. Sounds good!
The revamped Vitamic C line will be hitting stores in July and includes some products that promise wonders – I have a few to try so will be reviewing in due course! These include a microdermabrasion facial exfoliator, a dual ended eye wand and a powder-liquid product that you mix yourself which promises to deliver radiant skin in 10 days. Wowee, we'll see!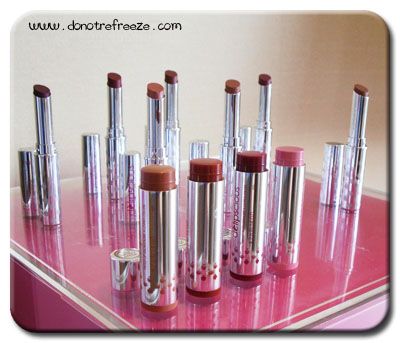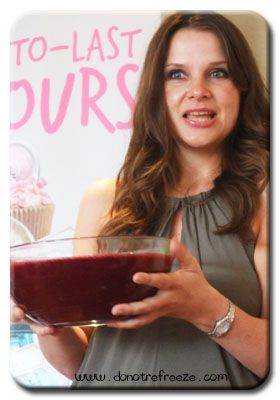 The new Delipscious range comprises of 4 tinted lip balms and 8 sheer lipsticks (only 7 pictured there). Apparently, the average woman consumes 4.5lb, or a little over 2kg of lipstick in her lifetime, which you can see amply demonstrated above by Zoe from The Body Shop. And that's just the average woman, I dread to think how much crazy beauty fiends like us get through! With that in mind, the Delipscious range is only made with 100% food grade ingredients! You can't deny that's pretty cool.
Another new release is the Deodry range of deodorants which unfortunately I don't have a picture of – I'm slightly embarrassed to admit that I was actually excited to try one of these because as a 'larger woman' I probably sweat more than most of you skinny minnies and I am pleased to report that in my extensive testing in the city heat over the last couple of days I have remained more or less completely dry which is a total miracle for me.
Also on the way to the stores is the new Rainforest Radiance range of haircare. Again, sorry for no pic but I will definitely be posting on these separately since I'm trying to take better care of my hair lately and these have lots of plus points that I can't wait to share with you!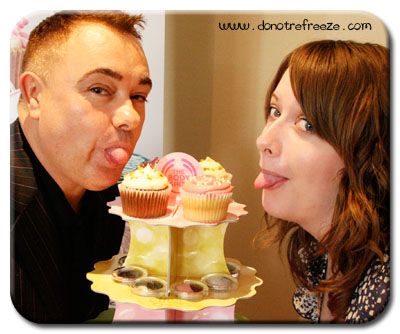 And lastly, here's a cheeky photo of Chase and me. Thanks to my lovely friend Zoe for sending me the pic!
Thanks so much to Natalie at Headstream, Zoe, Barbie and all the other Body Shop ladies for a wonderful afternoon!