I was super stoked to be presented with the opportunity to try out SmART Nails. You all know I'm a nail art fanatic so I'm fascinated by anything different to what I normally do!

SmART Nails is a Thailand based e-tailer of a really interesting stencil nail art system. Unlike Konad with the scraping and stamping with metal plates, SmART Nails are simply stencilled stickers which you whack on your nails and paint over! Easy freaking peasy right?

I picked out 10 different designs to try – each design comes in a packet of 10 stickers (which can be reused a few times each provided you're careful with them and clean them GENTLY with a cotton bud dipped in remover between uses). Each design retails at $2.99 USD, and free worldwide shipping is offered on orders of 10 or more designs. I really liked the way they were packaged when I received them!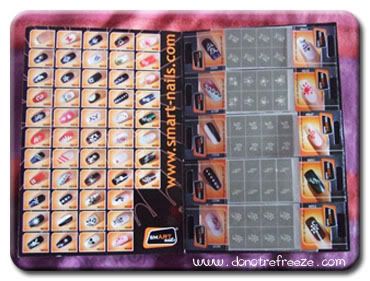 The two designs that first caught my eye when I was choosing were N005 and N043 – I immediately imagined a Chinese inspired design with gold on red. So that's exactly what I set about doing! The instructions on the back of the sleeves are easy peasy but I wrote them in my own words rather than trying to photograph the text on my pants camera.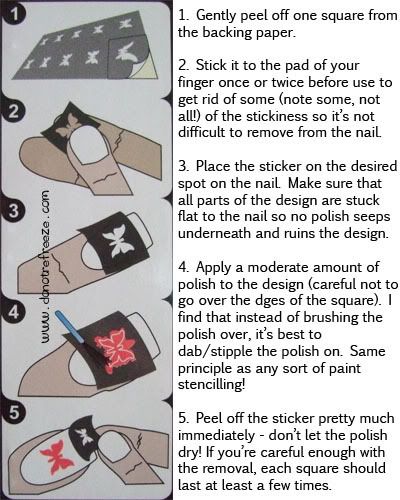 And here you can see steps 2-5 in pictures :)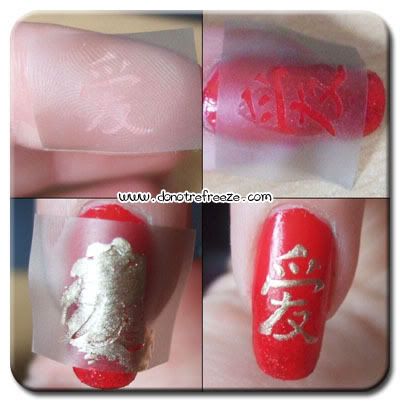 Pretty cool, right?
But now I'm gonna answer the inevitable question before I get asked – do I think this is better than Konad? Well, yes and no – they're both totally different things. SmART Nails has the advantage of being cheaper than a Konad plate, but remember a Konad plate should last you forever whereas SmART Nails can only be used a few times each. I would argue that SmART Nails is an easier system to use for beginners to nail art, but it's not like Konad is difficult to get the hang of either. I would highly recommend both products for different reasons!
Here's my finished design: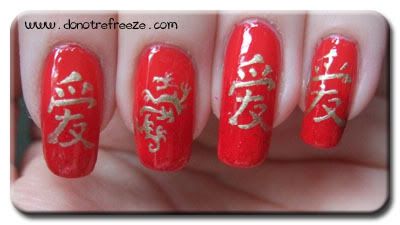 So, are you liking the look of these? I hope so, because the company are kindly sponsoring a giveaway in my next post – keep your eyes peeled!