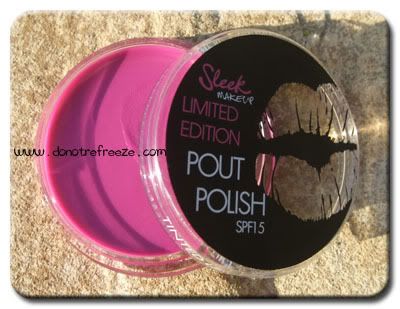 Here's something I've been loving lately, both on its own and over pink or mauve lipsticks – one of Sleek's forthcoming limited edition Pout Polishes. This one is Raspberry Soufflé, a pinky colour which definitely shows a bit of purple. For something that is marketed as a tinted lip conditioner, I think these are pretty pigmented (much more so than something like that tinted Vaseline). It's very moisturising but offers a glossier look than normal lip balms.
The ingredients list for these boasts a whole bunch of what sound like super-ingredients; almond oil, shea butter, avocado extract, and vitamins A, C and E. I've heard a lot of people say these smell amazing, but they don't really smell different to any other lipgloss or balm to me.. But the fact that it contains SPF 15 makes me forgiving!
I won't say this is brilliant for those days you don't want any/much colour on your lips (unless you spread the tiniest amount over your smackers, but if you do that you won't benefit from it's glossiness and moisture!) 'cause it is pretty pigmented. But I don't know, judge for yourself!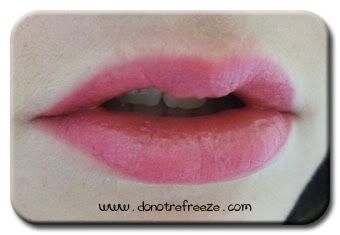 Sleek Pout Polishes retail at £3.99. The limited edition shades are out in June – I heard on the grapevine that the date is the 9th but don't quote me on that!