Originally, I was just gonna show you my current mani. Here it is: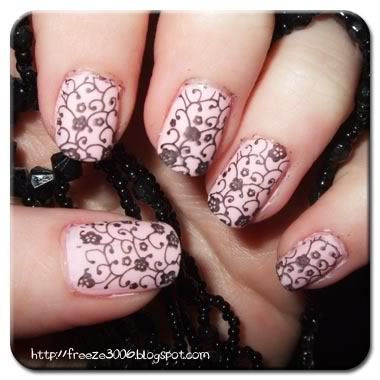 Base colour is Eyeko Pretty Polish (what a bastard this one is.. nice colour though), stamping was done with Color Club Dark Romance and plate M73, plus China Glaze Matte Magic topcoat.
But now I have something MUCH more exciting for you!
I was clicking all the links in Brooke's latest 'New Blogs On The Blog' post – her weekly segment showcasing relatively new polish blogs. I do this every week to find new porn nail blogs to follow. But this week was super exciting!
Brooke's post led me to Polish and Powder, a fab blog run by BabyD, a UK mum with a flair for awesome Konadicures. YES! As if this wasn't enough.. through her I've found out something awesome.
Konad are releasing 8 new image plates! …When? 'Soon', apparently. Take a look!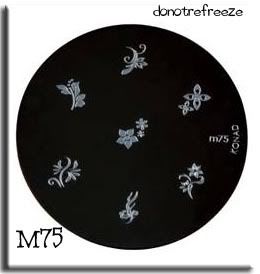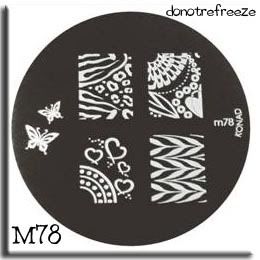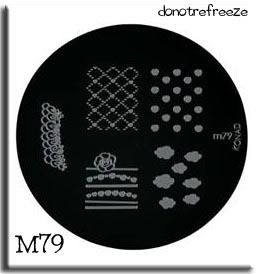 You have no idea how excited I am! The one I will DEFINITELY get is M78. I'm also loving 77 and 81. 80 looks amazing too but I suck at the French tip plates. Which ones do you like the look of most?
Full credit for this brilliant news goes to BabyD @ Polish and Powder, who you should definitely check out. :D