We hardly ever get snow here in the South East of England, and when we do it's just a light smattering that never settles. But over the last few days we've had a snowfall of about 6 inches! I'm not a huge fan of snow normally because it's a pain in the bloody arse and delays everything (post, public transport etc), but it sure is pretty. Here's some crappy photos I took in my garden yesterday morning.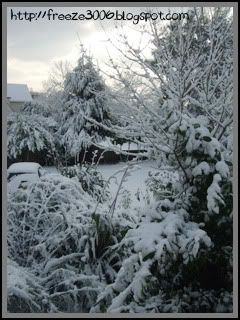 And today, I played in the snow in a big field with my little sister and our cousin Kirsty. So here's a SUPER flattering picture of Kirsty and I jumping off of huge snowballs (snowboulders?)!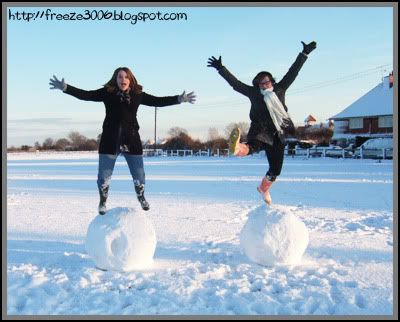 In other news, I liked my pink and blue polkadot mani so much that when it started chipping off, I replaced it with the same design in lilac and mint green.
Aaaand here's a festive EOTD. Yay!

UDPP, GOSH Velvet Touch eyeliner in Rising Sun, TSS Twinkle Dazzle Delight (applied wet), red from Sleek Sunset palette, TSS False Pretense, TSS First Class Con, GOSH Velvet Touch eyeliner in Black Ink, Maybelline Pulse Perfection mascara, Anastasia brow gel.
I'm feeling super Christmassy now, and I can't wait until I can see Colin. You all feeling nice and festive yet? :D