I never really bother with New Year's Resolutions 'cause I never, ever stick to them especially if it's something that's a total bore like quit smoking or lose weight. But in preparation for 2010 I've compiled a list of a few cosmetic related things that I want to achieve next year.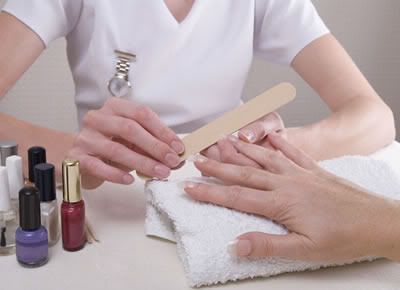 Enrol on a nail technician course. Gonna have to save up for this, but I think it will be worth it. I don't really have any idea about the technical stuff about nails, and I'm not even very good at looking after my own hands (I'm sure you've noticed my cuticles suck). But this is something I would love to gain a qualification in so I can actually get a job I would enjoy. Good plan, right?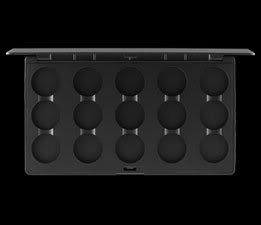 Buy and fill a MAC 15 pan palette. Would you believe I only own one MAC eyeshadow? Grand Entrace from the Love That Look collection, if you're interested. I'm not entiiirely sure why but I'd really like to fill a 15 pan palette over the next year – depotting Grand Entrace will be fun I'm sure >_
Improve brush collection. I have plenty of brushes, but nothing from higher end brands because I feel like I really can't justify spending like £20+ on a brush, yknow? I think I'm gonna go for the Sigma eye kit, that's excellent value at only $39. Also, the brushes I love the most are blending/crease brushes! Sadly I only have two, haha, but I may take a trip to Charles Fox to look for a couple more – I'm amazed at the quality of Kryolan brushes and Sian says the Charles Fox brand ones are great too. They also sell a couple of other brands' brushes in there but I can't remember off the top of my head so I'll have to see.
Master the cut crease technique. Yup, I REALLY have trouble with this haha. So I'm just gonna practice practice practice! I've watched a whole bunch of tutorials on it but I still can't get the hang of it. Any tips from the masters among you would be greatly appreciated!
************
In other news, I just received my third package from Wayne Goss (I cannot resist his blog sales) – stacks of 16 different Bobbi Brown gel liners and eye bases (which I assume was a collective term for paint pots and paints, maybe?)! I'm hungry, so I'm gonna go have some lunch then get to swatching, because none of the MAC ones are labelled so I'm gonna need help from you guys to identify them!
Oh oh oh and also.. here's my Christmas mani!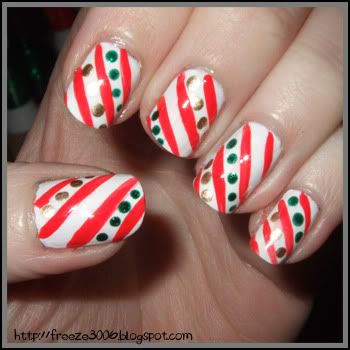 Color Club Alabaster as base colour, stripes done with a generic red eBay nail art pen, dots done with China Glaze Emerald Sparkle and Passion. Totally stole the candy cane idea from Sian (who has now had two mentions in this post, yeah I love her), then jazzed it up a bit with the dots. I'd love to keep this on over Christmas, but you know me, I probably will have changed it tomorrow. :)

And I promise this is the last thing I'm gonna ramble about in this post, this is the lazy eye look I have been favouring for the last few days – super simple with just two shadows (plus highlight), I normally use 4 or more in any one look! It's just Urban Decay Last Call, and the matte black from Kryolan's Berlin palette. I'd love to use Urban Decay Oil Slick for convenience as it's in the same palette as Last Call but I can't bear the chunky glitter in it! :(
Anyway, shutting up now. Look out for a post later today or tomorrow with swatches of my latest Goss haul! Haha :)